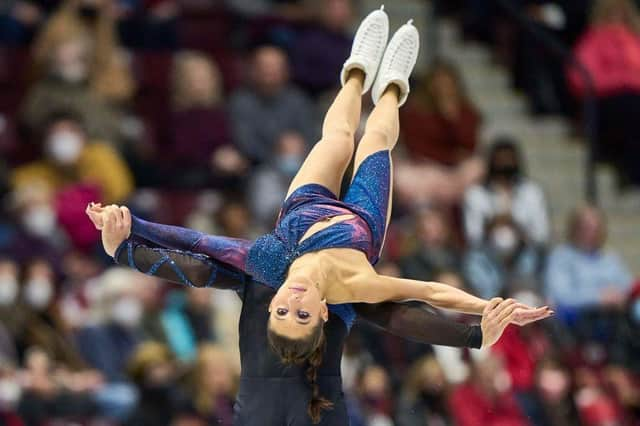 The British couple scored 120.19 and an overall score of 205.56 to finish in second place. The competition was won by Italian skaters Charlene Guignard and Marco Fabbri, who scored 127.44 in the free dance and 213.74 overall. Canadians Marjorie LaJoie and Zachary Lagha were third.
The places for the Grand Prix final in Turin, Italy, in December, will not be finalised until all six of the series have been completed. However it is likely that Fear and Gibson will qualify after winning two silver medals in their assignments in the UK and in Skate Canada two weeks ago.
Gibson, from Prestwick, said it had been a long held dream to compete in the Grand Prix final. The couple last year scooped a bronze medal in one Grand Prix series event, but have never before qualified for the final.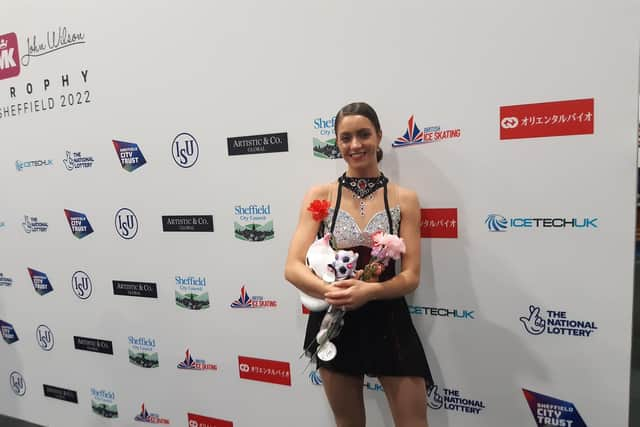 Fear said: "It has been a goal for our whole lives and this year for the first time, it has felt like a possibility."
They said that skating in front of a home crowd at Sheffield had been an unforgettable experience.
"It was a memory we will never forget," said Fear, as they stepped off the ice. "It was electric, I'm shaking. We're now going to go home and prepare for the rest of the season."
The John Wilson Trophy, which was held in Sheffield this weekend, is the first major competition to take place in the UK since the European Figure Skating Championships in 2012 – and the first ever Grand Prix series event in Britain.
The event was assigned to the UK after competitions usually held in China and Russia were relocated due to the war in Ukraine and Covid travel restrictions respectively.
Dundee's Natasha McKay scored a season's best of 97.58 in the free skate to finish 11th overall in the women's competition.
She said: "The atmosphere was brilliant, I've never experienced anything like that in my life. the jumps today were a little bit off, I felt like I had to fight through the programme, but I was very happy."