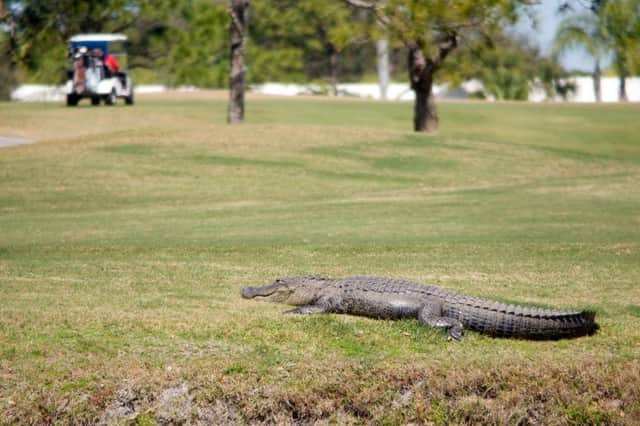 Bizarre Golf Interruptions: Here are 10 strange occurrences that stopped play at professional golf tournaments - from earthquakes to alligators
It may have the reputation of being a relatively sedate sport, but championship golf has had its fair share of dangerous scrapes over the years.
In the wake of a swarm of bees briefly stopping play at the Mexico Open, golf equipment experts GolfCartGo thought it would be fun to take a look at the ten strangest moments that threw a wrench in the well-lubricated golf tournament machine.
From dangerous animals clearing the fairway to natural disasters emptying the greens, these events are destined to live long in the memories of players and spectators alike.
Chris Myles, CEO of GolfCartGo, said: "Golf is a sport that constantly surprises us, and these bizarre occurrences are just another example of how the game transcends normal boundaries. The recent bee incident at the Mexico Open only adds to the list of unforgettable moments in golf history."