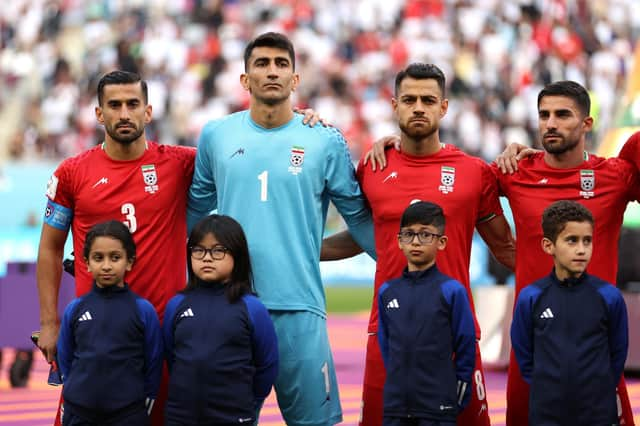 However, unfortunately for their efforts to shut down criticism of human rights issues, this game was overshadowed by two of the most profound.
England captain Harry Kane, Wales's Gareth Bale and several other team captains had planned to wear it, but this small and silent token of solidarity was too much for Fifa. Perhaps it cast their decision to award to World Cup to a country where people can be stoned to death for homosexuality in too harsh a light.
Given that decision, it's hard to know what Fifa's view might be of the oppressive regime in Iran – a potential World Cup 2030 host, perhaps? But whatever its thoughts, it was powerless to stop that country's players from using silence during their national anthem to suggest their support for anti-government protests at home over the death of 22-year-old Mahsa Amini after she was taken into custody by the state's 'morality police'.
It has always been difficult to separate sport and politics, but it becomes impossible when matters of life and death are involved. Fifa now finds itself attempting to defend the indefensible and acting as a form of 'morality police' for Qatar's dictatorial rulers. In so doing, it is emboldening bigots in the West and giving succour to oppressive regimes worldwide.