Rangers say their farewells: 'No plaster when amputation needed', failing to cash in, £50m example to silence critics
A swirl of profound emotions will sweep around the Ibrox stands on Wednesday night, the sort always elicited by long relationships that have run their course.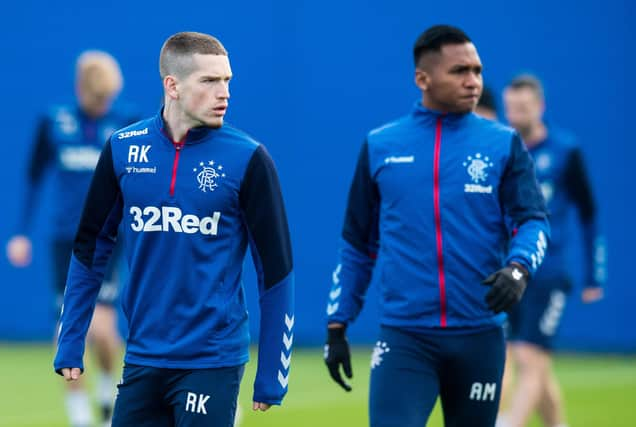 There will be immense gratitude over the good times – some of the greatest and most unforgettable possible – and deep-seated regrets these weren't so enduring, plus a sense of relief over moving on from associations no longer providing satisfaction as before. That is how the Rangers faithful will cascade their feelings towards Alfredo Morelos, Ryan Kent, Allan McGregor, Scott Arfield and Filip Helander now that the club have made it official all have reached the end of their Ibrox adventures. The announcement the quintet would not be offered contract renewals made on the eve of their hosting of Hearts to ensure the club's final home game this season affords them proper send-offs.
One size does not fit all when it comes to assessing their contributions and standing among the club's followers, or how they will be judged by posterity. McGregor, at the age of 40 and with two spells that have amassed him 500 games, 13 major honours and helping the club reach two European finals, stands apart from the other departees. Their successes were crammed into a year-and-a-half when the title was returned to Ibrox for the first time in a decade courtesy of an unbeaten title romp in 2020-21 ahead of last year's thrill ride to the Europa League final and a Scottish Cup triumph.
Helander's injury sidelining for more than a year means he has effectively vacated the scene in spirit before he will do so in body. Meanwhile, the often pained displays of Morelos and Kent in this barren season give rise to a similar sense of the arc of their stints. In the case of Arfield, the passion for his boyhood club that the midfielder poured into every single performance and – by all accounts – every day at the training ground, makes his parting one that manager Michael Beale doesn't deny has caused particular sorrow, which is why "clarity" on his future came after the other four. He could be joined by Steven Davis, a decision on whether the fellow veteran has a playing future at Ibrox reserved until he has completed his rehabilitation from a cruciate knee ligament injury. The 34-year-old Arfield, the Rangers manager concedes, has still been making a "contribution on the pitch" more recently. Indeed his nine-goal haul from only seven starts among 41 appearances, is a tally he has topped in only of his five seasons in Govan. If sentiment held sway, Arfield might have been retained. But there can be no room for that when Beale, after assuming the reins in late November, is setting about comprehensively refashioning a squad as frankly should have happened long ago.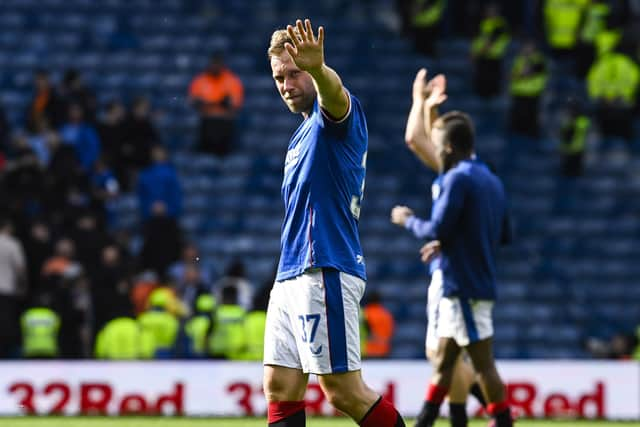 "It's always difficult," said the Englishman. "You only see us on matchdays, you don't see what happens around here every single day. There are a lot of things that go into making a successful team. People can have their opinion on us but we are a team that wins over 80 per cent of our football matches and some people are really important for the environment. I think Scott has been really important on and off the pitch and so has Allan. When we are talking about sentiment it's difficult. I wasn't here when decisions were made last summer but I am in control of decisions now and I think it's right for Rangers that we don't put a plaster over something that maybe needs amputating. We need to really move to the future."
Yet, Beale won't accept that Rangers cut off their noses to spite their faces in failing to cash in on Morelos and Kent two summers ago. It was as if their true value in the market then was entirely misunderstood. As a consequence Kent – the second most expensive buy in the club's history after £7million was lavished to recruit him permanently from Liverpool in September 2019 – is now walking out the door on a free. The same end for Morelos can be perceived as less vexing owing to the fact he has plundered 124 goals, 29 in Europe to become Rangers top scorer in that domain, and arrived for under £1m from HJK little more than a year before Beale became assistant as Steven Gerrard was hired in April 2018. However, in apparently being the subject of a £16m bid from Lille two summers ago, in their asset-management of the pair, Rangers appear to have seriously mucked up. The sustainability the club is pursuing requires a fluid player trading model. The Ibrox manager accepts both need fresh impetus. He would, though, counter the charge it should have been supplied to them as would have been financially prudent to the Ibrox club by demanding that incomings and outgoings over recent times are assessed in the round.
"If you look at individual cases, let's talk about [Calvin] Bassey for 230 grand, let's talk about [Joe] Aribo for 200 grand, let's talk about Nathan Patterson out of the academy. There's £50m there," he said, with reference to the £20m sale of Bassey to Ajax last summer, Aribo's move then to Southampton for an £7.5m sum that could rise to £10m, and a similar add-on structure that might net Rangers an additional £4m on top of the £12m banked from Patterson's switch to Everton in January 2022. "They had to play in a team that was successful to look good players so I don't want to go down that route. If you bring a player in for £850,000 and he becomes your European top scorer and stays seven years, you've got service from him. I think it's the same with Ryan.
"Certainly we need to be a club that's trading players and we've brought nigh on £50million in, so we've traded more than anybody else in the last 18 months. There's got to be a balance to it. Both boys have made a fine contribution. Where do you go to have eight players in a European final costing nothing? Let's flip the coin a bit. Eight players who were cross-border or free transfers. So we built the club on not a lot and that was a team that was successful – won a league, won a Scottish Cup, got into a European final. Now's the time to say 'well done' to those five and move towards the future."
Comments
 0 comments
Want to join the conversation? Please or to comment on this article.