Rangers and Celtic could replace Man United and Liverpool in English Premier League if Super League gets green light
Davie Provan believes that there is a real possibility that the formation of a European super league involving some of the continent's top sides could lead to Rangers and Celtic being offered the chance to play in England.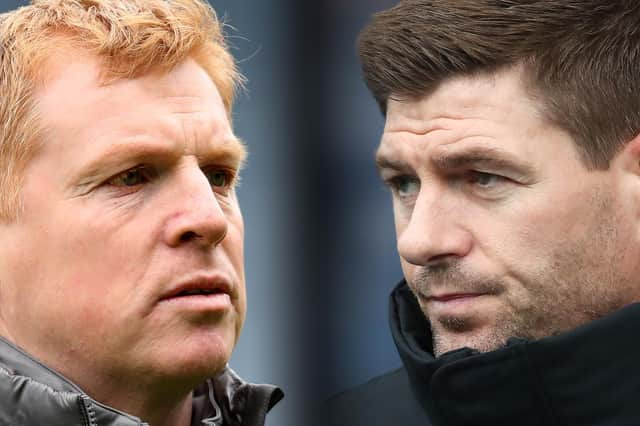 A recent report claimed that more than a dozen of Europe's most prestigious clubs, including Manchester United and reigning Premier League champions Liverpool, are in talks to form a new FIFA-backed tournament.
A funding package of around £4.6billion is said to be on the table, and as many as five English clubs could eventually join up, with a provisional start date of as early as 2022.
And if the Premier League do lose some of their more successful and renowned clubs, former Celtic star Provan believes that governing bodies south of the border could turn to the Old Firm as a means of plugging the gap it would leave.
Speaking on the Go Radio Football Show, when asked if a European Premier League could create an opening for the two Glaswegian clubs to join the English top flight, he said: "I think so, yes.
"If they don't get an invite this time, they'll never get an invite.
"If the top clubs in England – they're talking about five: Liverpool and Manchester United, Manchester City presumably, Chelsea – if they lose that type of glamour, they'll need to replace it somehow. As I said, if the Old Firm don't get an invite now, they'll never get one.
"Once this Covid is over, you can see the worth of the two Glasgow clubs.
"They're absolutely gigantic, and I think given enough time down in England, they would be competing for the title itself very quickly."
This is not the first time that the prospect of Rangers and Celtic joining the English league system has been floated.
Earlier in the year it was reported that the Old Firm planned to quit Scottish football as far back as 2011, with a dossier of information shared between Parkhead chief Peter Lawell and former Ibrox supremo Martin Bain detailing a potential exit strategy.
Clubs rejected a plan by Liverpool and Manchester United – Operation Big Picture – this month which would have seen a restructure of the Premier League.