James Tavernier on nearing 24-year Rangers first as Celtic stand in way of missing piece of puzzle
Few could have predicted the impact James Tavernier would go on to make at Rangers when the club, then in the Scottish Championship, signed him from Wigan for just £200,000 back in 2015.
The sole survivor from that era – the rest of the Mark Warburton's promotion-winning side are long gone – the Bradford-born right-back has etched his name into the Ibrox history books with his contribution over the past eight years. Named captain following the arrival of Steven Gerrard in 2018, he has overcome challenges aplenty to earn, in the eye of most fans, something akin to legendary status, helped by a stunning contribution, for a defender, of 95 goals in 387 appearances.
So much so that the 31-year-old was announced as one of three new inductions to the club's Hall of Fame this week alongside team-mates Allan McGregor and Steven Davis. Now just two years from racking up a decade of service, talk of a possible Rangers testimonial – the first since Ian Ferguson in 1999 – is in the pipeline. "My mind has been blown by it all," Tavernier admits." It's such an amazing achievement. It's been a rollercoaster ride but to get that recognition is unbelievable.
"I certainly felt a little bit older standing beside Greegsy and Davie getting inducted into the Hall of Fame. But I've still got so many years left to play. To get that recognition now, though, was an amazing feeling. You never look too far ahead because in football there's a lot of moving parts, you don't know what will happen next. But I've always been so comfortable here and had that licence to enjoy my football. The seasons now just keep ticking away.
"Glasgow feels like home now. I love the city, so do the wife and the kids. We're really happy up here and when everyone is happy at home it makes football so much easier. As I said football always has these moving parts but a testimonial is obviously something I've got in the back of my mind. I'm in my eighth season now so a couple more would take me to the testimonial year.
"You don't really see them these days. The last one I ever went to, well I can't even remember it was so long ago. I know Jay-Jay Okocha played in a game at Elland Road so that just shows that they don't come around all that often."
From modest first season accomplishments – winning the Championship and the Challenge Cup – Tavernier has since skippered Rangers to a Premiership title, a Scottish Cup and a European final. Only one major domestic honour is still missing, which he is going all out to address in this Sunday's Viaplay Cup final against Celtic at Hampden.
"We ticked the box by winning the Scottish Cup last season but the League Cup is one not many in the squad have won," he said. "Only a select few. So we want to bring the trophy back to Ibrox. Ever since I was a young kid with my boys club I've wanted to win tournaments and every single game. Every footballer wants to win trophies and obviously I'm honoured and privileged to be captain of such a great club with the history we've got, so that's our aim – and my aim. To try to win more trophies.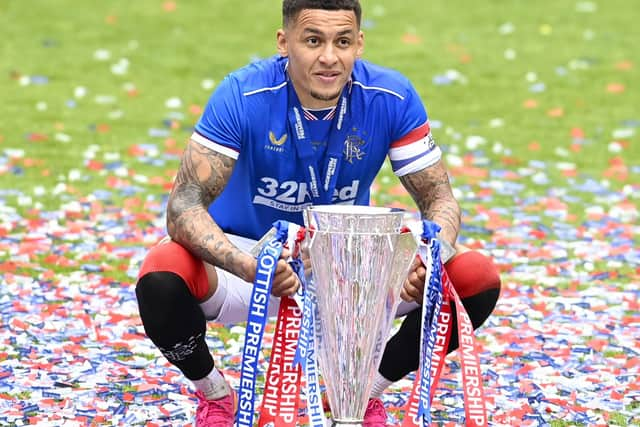 "I take pride in anything that we win or any achievement we have. OK, we didn't win the Europa League final but it was still an unbelievable achievement for the guys and the club. You look back down the years and we obviously wish we'd won more silverware. There's been plenty of opportunities but some are regrettable. But you have to look forward to the things you can impact and obviously this weekend is one of those."
The 2019 League Cup final against Sunday's opponents was certainly one that got away. Rangers had enough chances to win two or three finals but came up against an inspired goalkeeper in the shape of Celtic's Fraser Forster, while they were sucker punched by a contentious winner from Christopher Jullien.
"It was a game we fully deserved to win but it all comes down to putting the ball in the back of the net," Tavernier recalled. "I don't know if it was an offside goal that day but at the end of the day it's about keeping balls out of your own net and scoring at the other end. It's the fine details in cup matches."
Alfredo Morelos saw a penalty saved that day but the Colombian will not be required should Rangers be awarded one on Sunday. Tavernier having firmly established himself as Rangers designated penalty taker in recent years. "It was one of those cases where I wasn't on penalties on that day. I think now you more or less know that I am taking the penalties. I have had a good run throughout a couple of seasons now. I will definitely be stepping up."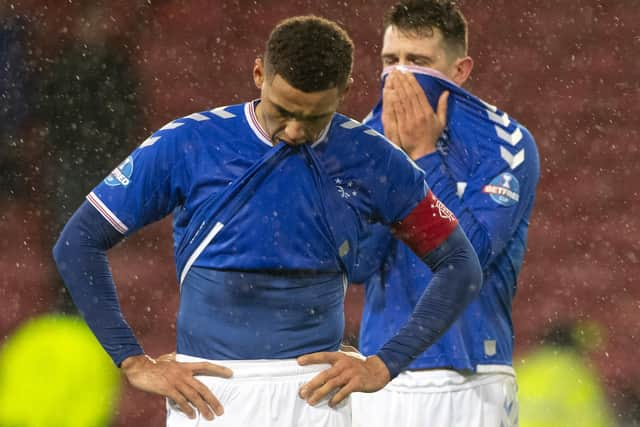 Rangers have won 13 of the 14 matches since the appointment of Michael Beale in November, with the one and only draw coming against Celtic at Ibrox on January 2. Beale was on the coaching staff when Rangers lifted their coveted 55th title under Gerrard in 2020-21, completing an unbeaten league season, and Tavernier believes the halmarks of that side are returning under the current manager.
"I think there are similarities already," he said. "We are showing different signs of winning games and I think we showed that when we won the league in the 55 season. There were games where we ground them out and won and showed real resilience that we could win games. I think we have shown that so far but we want to see more of a consistent performance throughout the 90 minutes. As soon as we get that I think we will be a real force to push on."
Comments
 0 comments
Want to join the conversation? Please or to comment on this article.