How Celtic and Rangers attendances compare to EPL elite - and why the Glasgow duo are an attractive proposition
Celtic and Rangers are reportedly wanted by Premier League clubs as part of a possible revamp of the English top-flight.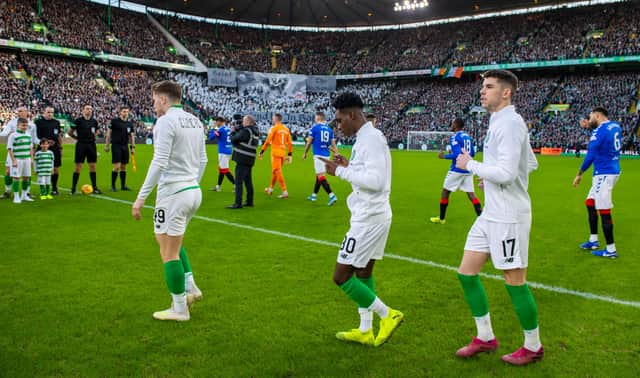 The full houses at Celtic and Rangers would be welcomed by the Premier League. Picture: SNS
Following the European Super League debacle, amongst the fallout has emerged plans for a British Super League which could take the shape of a 18 or 22-team league.
It is certainly not the first time a move to the English leagues has been touted for Celtic and Rangers and if it won't be the last.
It is, however, easy to understand why Premier League clubs are keen for the duo to be involved.
Celtic and Rangers have a passionate following, support across the world and are an attractive proposition to broadcasters due to their pull.
When games are shown at Parkhead and Ibrox, the grounds are largely full, complete with atmosphere and colour.
Looking at the average attendances from the 2018/19 campaign – when fans were allowed in for the full season – it shows the pair rival England's biggest clubs.
Only Manchester United (74,498), Arsenal (59,899) and West Ham United (58,336) averaged more than Celtic's 57,661.
Rangers, meanwhile, had the eighth highest with 49,534, way ahead of Chelsea (40,437) and just behind Newcastle United (51,121) and Liverpool (52,983).
In addition to the huge home support, both teams have a substantial away following which would also likely appeal to clubs down south and increased attendances.