French World Cup star posts cheeky reply to former Hibs and Rangers man after shirt snub claim
France striker Olivier Giroud has taunted a former Scottish Premiership striker with a cheeky post on Twitter.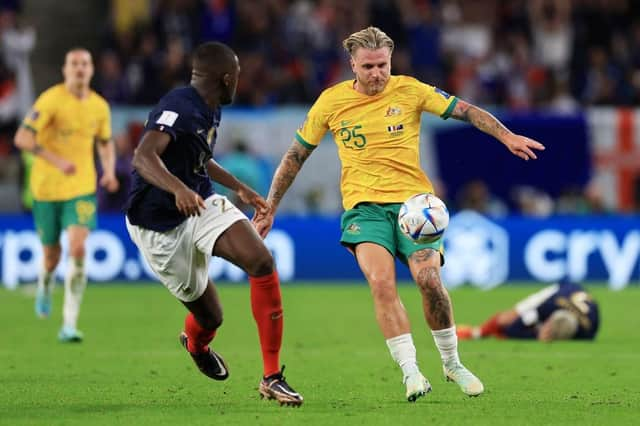 Giroud, one of the stars of the Qatar 2022 World Cup, has taken a cheeky swipe at former Scottish Premiership star Jason Cummings on Twitter after the Australian international claimed he refused to swap shirts with him at the tournament.
"After the France game, I actually tried to get Mbappe – forget Giroud, I went for the top boy Mbappe – and he told me to meet him in the change rooms" said the 27-year-old striker, who now lines up for Central Coast Mariners in the Australian A-League.
"I went to the changing room and the kit man was there and I gave him my top and 10 minutes later he came out with my jersey and says: 'Nah, absolutely not, (Mbappe) doesn't want to swap.
"So when I was walking back to my changing room and I've seen Giroud and I'm walking, as handsome as ever, and I asked him, 'Giroud, please man, can I get your shirt man? I'm a big fan, can I get your shirt?' and he just walked past me, pretended he never spoke English! And he's been in the Premier League for 10 years," said Cummings with a smile.
Now the former Arsenal man hit back at the striker with a cheeky tweet earlier this morning with proof that he actually opted to switch shirts with one of Cumming's team mates, Jackson Irvine.
The 36-year-old Milan forward posted a photo of Irvine's Australian jersey on social media Twitter, with the caption "Hi @jacksonirvine_ How is my english mate?" followed by a series of laughing emojis and French and Australian flags.
And it appears Giroud's justification has apparently convinced the Socceroos and Cummings that it was all a big misunderstanding as they posted on their Twitter account a GIF of Cummings making a gesture of approval. Next time, Jason!