An icon of Scottish women's football, Beattie has won almost everything there is to win at club level and was a key player in both of the successful Euro 2017 and World Cup 2019 qualification campaigns – Scotland women's first ever major tournaments. Meanwhile she was awarded an MBE for her services to football and charity just last month.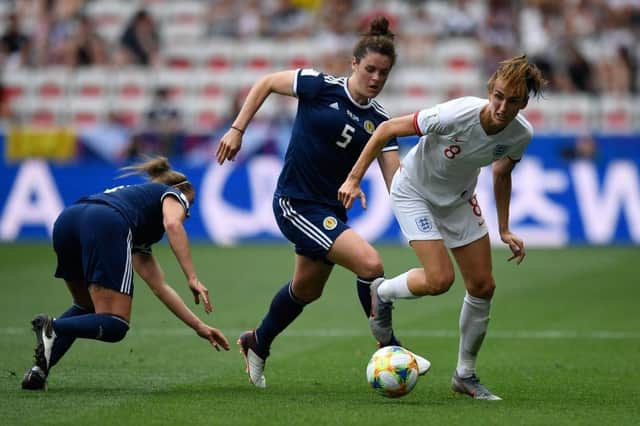 Speaking about stepping back from international duty, Beattie said: "As a professional sportsperson, you always know that your career is going to stop at some point. It's this weird thing that you have to plan and prepare for. Some people do it more than others and some people don't at all. For me, I want to play forever if I could.
"I have thought about it more so this past year. It has always been something that has been on my mind, probably since since my mid-20s, prepping and what would be the best situation for me and I always knew I wanted to retire from international [football] before club. I never wanted to give up both at the same time because I think that would be too overwhelming and too abrupt."
The right time
Still just 31, there's no doubt the Arsenal defender has years left to give to the game on the field and, while her international retirement hasn't yet fully sank in, Glasgow-born Beattie explained when she knew it was the right time to hang up her Scotland boots.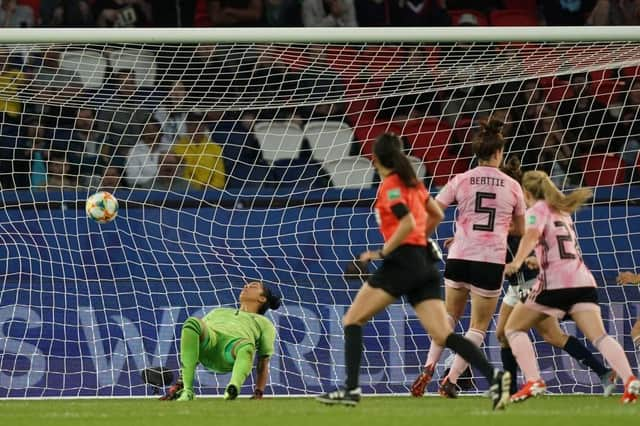 "Now just felt like the right time," she said. "Obviously I was so disappointed not to get to the World Cup and, of course, I would pushed to be fit and selected for that. But I think I didn't want to go into another campaign thinking I might be 34 by the time the next tournament comes around if we get there and I don't think I want to play international football at that point.
"Now felt like the right time to focus on club football and be able to have international breaks to apply myself in other ways like media and broadcasting stuff. The timescale felt right, but I don't think it will sink in until the next camp.
"The first camp will be the hardest one when everyone meets up and goes to play different teams. I will still be at Arsenal and training with not many people around – I think then it will sink in. Over Christmas is always a really good time to decide if I was making the right decision because there wasn't any camps for a couple of months and it just felt the right time, but it has probably not sunk in and won't until the next camp. It's out in the open now, but it is a conversation I've had with multiple family members and friends for a while, so it has been something I've probably been processing for a lot longer.
"My brother and my dad have been there before in terms of playing for Scotland and retiring. My brother has just given up club rugby a couple of years ago, so he is going through that process. Jill Scott is one of my best mates in the game and went through her retirement very recently – a successful one at that. I hate being in my own head and I like chatting it through with people, so I am lucky enough to have good people around me that I can do that with."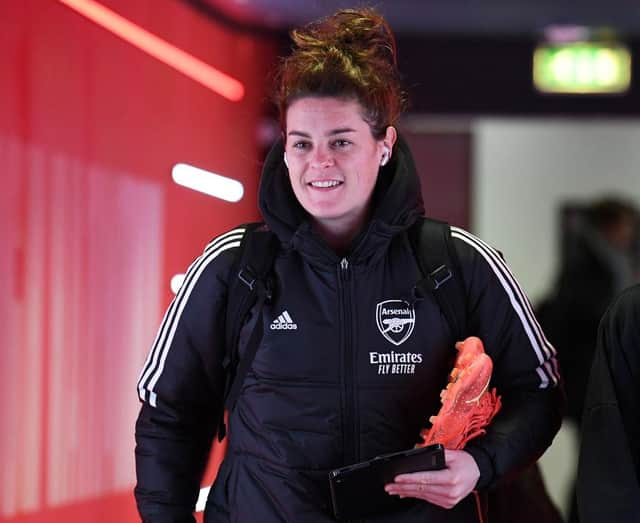 Making memories to last a lifetime
Looking back on the past 15 years, Beattie said there were many proud moments in a Scotland shirt – but there are some that stick out more than others.
"For me qualification for the first ever tournament (Euro 2017) because when I first got called up to the senior Scotland team, we hadn't made a major tournament so to qualify for that was one of those major moments that I will never forget," she said. "For the senior members who had been in the team long before me and to see what it meant for them was just huge.
"On a personal note, scoring at a World Cup as a centre back – it doesn't happen to many people and it was just of the best moments. I had my mates in the stadium that had travelled to Paris – it was incredible.
"I don't think I had any expectation on anything. I was just a kid and I played football because I loved it.
"When I made my debut for Scotland, the game wasn't even professional. I was still an amateur playing with Celtic. I moved to Arsenal and that is when it all kicked off, but making my debut and earning my first cap, I had no idea about the journey that was about to happen. But I've made memories to last a lifetime and it has been one of the best experiences ever."