However, a battle with breast cancer in 2020 presented Jen Beattie with her toughest opponent yet. Now she has opened up on being awarded an MBE, her plans for the future and why "there're so many ways for things to be OK in the end".
One of Scottish football's most decorated players, 140-cap international Beattie can now add the title of MBE to her glittering array of achievements after being awarded the honour for her outstanding work on – and off – the football field.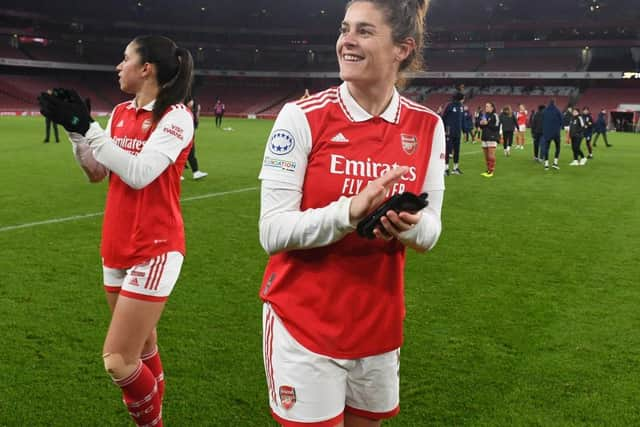 "I received a call from my agency and I burst out crying straight away," she said. "Never in a million years would I expect to receive that kind of honour. It was a huge surprise.
"It still feels very surreal. The biggest thing is being in and amongst the other names that have got it. It feels like a bit of imposter syndrome being in the same category as some unbelievable names.
"I was allowed to tell close family only. It was a bizarre call, and an emotional one, because I was obviously on my own. It went straight into the family WhatsApp group chat, but it was nice to get home and share the news with my parents and my brother and sister and celebrate it over the Christmas period."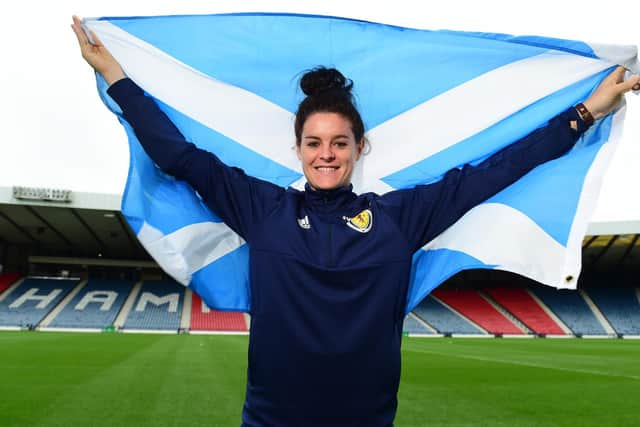 In terms of on-field achievements, Beattie – the daughter of former Scotland and British Lions rugby ace John Beattie – has won everything there is to win in the English top tier. She has lifted the Women's Super League (WSL), Women's League Cup and the Women's FA Cup four times while playing for some of the country's biggest club sides.
However, after her breast cancer diagnosis during the pandemic of 2020 aged just 29, Beattie said she believed spreading and sharing the awareness of the disease was her most important role yet.
Beattie, who had surgery to remove a lump and went through radiotherapy treatment, continued to train and play for club and country after the diagnosis. She has spoken at length about the challenges she faced, having become a huge source of inspiration to those affected by the disease.
"I had multiple reasons as to why I wanted to speak out about my situation, but deep down I knew how much the football family would get together and share the story, which makes it more powerful," she said.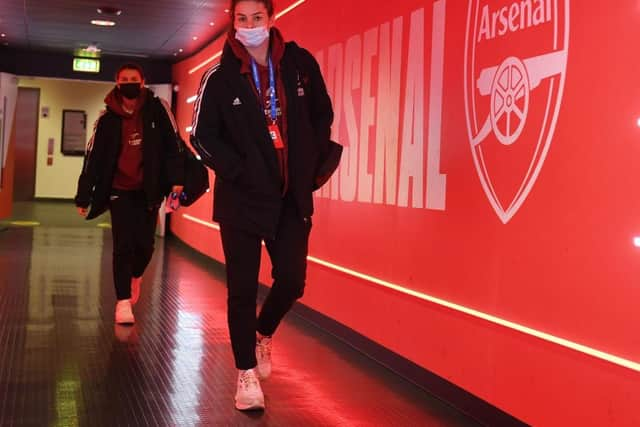 "It was never about me. It was about the experience and being able to share the message and I am so grateful to the media for that, women's football, men's football, players, staff – because without that support it would have been much more difficult.
"Getting that news [of being awarded an MBE] does make you reflect. You think to yourself 'why? what have I done?'. It was so unexpected, so you question it. But then you look back and think OK, some pretty big things happened and I just tried to deal with them the best way I knew how to. You never do these things to receive awards like this, it is just one of the things that happens.
"Everything that has come off the back of a very, very unfortunate thing – being diagnosed with cancer – to be recognised in this way is beyond anything I could have imagined when I was going through that period. It is something I don't take for granted and something I take even more seriously with the charity work I do now and to keep spreading and sharing the awareness of something that is really important to me.
"The charity work is something I am so passionate about. Obviously I went through the diagnosis of breast cancer and the importance of checking yourself and going to get checked.
"If you feel anything out of the norm, the likelihood of it being nothing is quite high. But the likelihood of it being something is still worth going to get checked and finding something early.
"The most important thing for me is taking away the embarrassment of it. We live in a world where we sometimes only talk about the positive things. There are a lot of difficult things and the more we talk about them the easier it becomes.
"There is no embarrassment in getting things checked by your GP and being told it is nothing, because if it is something and you've caught it early – it can be OK. There's so many ways for things to be OK in the end".
And despite still fighting it out for more trophies when the WSL restarts later this month, the Glasgow-born defender admits she is enjoying the challenge of her work outside of football just as much.
"Football will always be number one for as long as I am playing, but I think it is important to try different things," she said.
"My dual role with Arsenal means a lot to me, I was very grateful they gave me an opportunity to be Academy ambassador and also be part of the marketing and communications team. I've been doing a lot with BBC5 Live and have a Sky Sports podcast called Three Players On A Podcast and, of course, I have a lot of going on but I love it.
"It is something I am ready for."