Scotland: John McGinn's bum praised by Yaya Toure - what the Manchester City legend had to say
Scotland star John McGinn has had his bum praised by Manchester City legend Yaya Toure.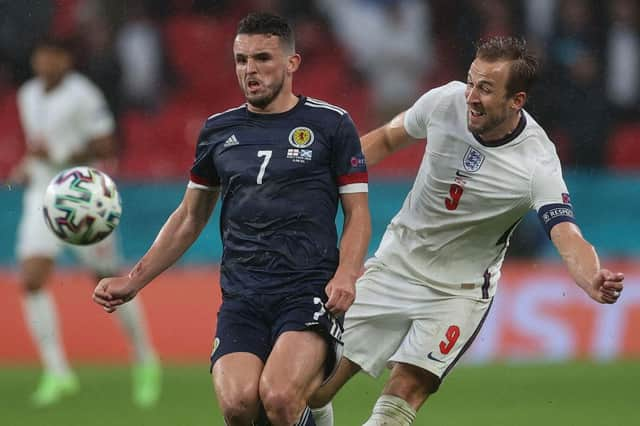 John McGinn has earned praise from Yaya Toure. (Photo by CARL RECINE/POOL/AFP via Getty Images)
The former St Mirren and Hibs man had an excellent game in the 0-0 draw with England on Friday night at Wembley Stadium.
His bahookie caught the attention of Toure and specifically the way he uses it to shield the ball.
Most Scottish football observers will be aware of how McGinn takes advantage of his derriere to propel himself forward and ensure it keeps opponents away from the ball.
The Aston Villa midfielder didn't have the most influential outing against Czech Republic but was more like himself in the second Euro 2020 Group D encounter.
Toure, writing in a column for The Athletic, explained how "important" an asset the caboose can be.
"What impressed me in that game was how disciplined John McGinn was in midfield, taking the ball from the defence and protecting it from England players before making the pass," he said.
"If you look at a picture of McGinn, you can see he has very powerful legs and hips, and there were times where you could see him get the ball with his back to an England player, smell the danger was coming and then use his bum to shield the ball from them. The bum is important as it can create a moment of space between you and another player, so you have more time with the ball."
Want to join the conversation? Please or to comment on this article.