How Scottish football's Conference League plans are starting to unravel - votes against, fan power and D-Day
Tuesday, June 6. A quick glance at the football calendar and there are no fixtures taking place within the Scottish football pyramid. For a football fix you will have to venture to the Copa Libertadores, South Korea's K-League 1 or a play-off final in the Netherlands. Yet, it will be a big day in Scotland.
It is the day when the Scottish FA AGM is scheduled to take place. Within it will be the vote for the controversial Conference League. A league which has been speculated about, talked about in different guises but it essentially boils down to the SFA and SPFL attempting to shoehorn a whole new league into the pyramid, becoming Tier 5 and sitting between League Two and the Lowland and Highland Leagues. From the 2024/25 season, four B teams will be joined by the top four Lowland League sides from next season and the top two from the Highland League. These B teams cannot win promotion and cannot be relegated and will pay a participation fee each season with a commitment of five campaigns. The highest placed non-B team will enter a play-off to win promotion to League Two, while the lowest placed non-B team will be relegated and the next lowest placed non-B team will enter a play-off.
'Took the next step'
Dr Ian Malcolm's iconic monologue in Jurassic Park comes to mind when making sense of these haphazard plans. Of the governing bodies "wielding" these plans as if they have uncovered their "dad's gun". They have "read what others have done", namely Croatia as mentioned by SFA chief Ian Maxwell, and "took the next step". The next step being this nonsensical and unseemly league where a team finishing fifth in a ten-team division could be promoted. Or, on the flipside relegated. Oh, there is also the small matter of the introduction of a Conference League relegating hundreds of clubs in the pyramid. Before they even knew what they had they had "patented it and packaged it and slapped it on a plastic lunchbox".
What they have in the Conference League is this ugly monstrosity of a division which is hugely disrespectful to so many clubs up and down the country. Clubs that have spent relative fortunes on resources and infrastructure which would allow them to gain an SFA licence and progress through the pyramid on sporting merit. With sporting integrity. This league is the antithesis to both of those.
'Softer landing'
SFA chief Ian Maxwell said the league would provide "a softer landing for clubs on the way down from League Two, and it means there is an earlier opportunity for clubs on their way up the pyramid". So teams in the SPFL are more important to those below them? A novel idea would be a look at reconstruction which would open up the pathway between leagues and could B teams be part of that discussion?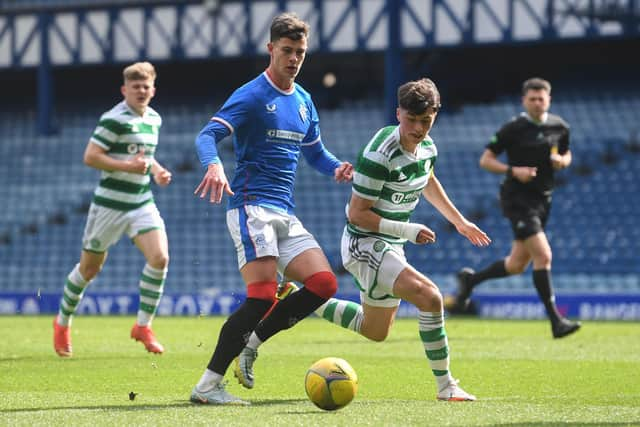 As soon as the Lowland League allowed Celtic and Rangers to wedge their foot in the door and get their B teams in the fifth tier, it seemed inevitable more was to follow. Hearts arrived the next season and when the idea of a Conference League was floated it appeared it was going to be unavoidable. What the big teams want, namely the Old Firm, the big teams get. Yet, fans have stood at the 'B team' marked door and pushed against it and, remarkably, the clubs have followed.
Current state of affairs
A 'No To B Teams' Twitter account was set up in April and it gained traction quickly. "Positions in the Scottish football pyramid should be earned on the pitch, not purchased," a petition against the plans read. "If this goes through, the footballing structure of Scotland will be damaged - with a clear message that fairness doesn't matter."
As the vote nears, more and more clubs are coming out against it. Currently, as per 'No To B Teams', four SPFL clubs have confirmed they are against it, as are 11 Highland League and five Lowland League clubs, plus four tier 6 sides. A number of West of Scotland and East of Scotland teams, who don't have a vote, have also expressed their view against the Conference League.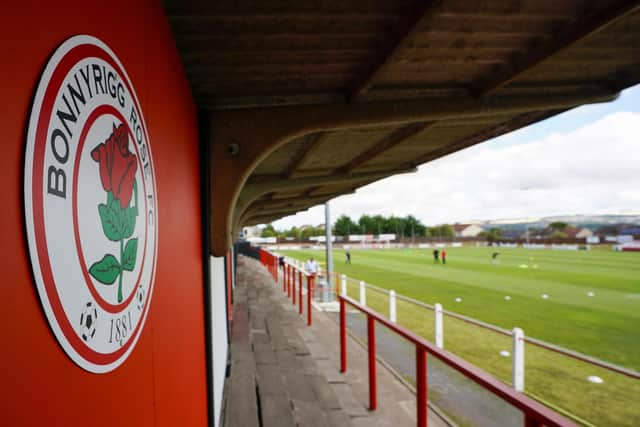 Brora Rangers were one of the latest clubs to reveal they will vote against it. The Highland League club's confirmation was one of the more intriguing ones having initially suggested they would vote in favour but due to changes to the proposals they then sought the input from fans. And therein lies one of the most encouraging aspects of the whole episode, the number of clubs which have reached out to fans. League Two Stenhousemuir are holding a fans forum to garner views.
'Never going to bridge the gap'
Aberdeen, one of the country's wealthiest clubs, believe it is not worth investing in. Kilmarnock boss Derek McInnes would prefer more attention was paid to the Reserve League. Queen's Park have ended their interest, as per a report from the Daily Mail.
The discussion has moved on from 'should B teams be part of Scottish football' to 'should these B teams skip the queue in front of hundreds of others'. Their presence within the Scottish football pyramid would be much more palatable should they start at the bottom and be able to work their way up to an agreed level. Yet, respectability is lost when even Rangers boss Michael Beale admitted "B-Team football is never going to bridge the gap to the Ibrox first-team". It is the hope the Conference League and B teams will aid with player pathway and development. A desire everyone can get behind but the current state of the national team can be used as a counterpoint and would its introduction be worth it for the message it sends out.
Tuesday, June 6 could be a pivotal day for fan power and all those Davids often forgotten by the Goliaths. Ominously, it could well be kicking the B-team can further down the road.
Comments
 0 comments
Want to join the conversation? Please or to comment on this article.