This year's Scottish Cup final between Celtic and Inverness CT on June 3 will be played at 5.30pm rather than the traditional 3pm slot in order to avoid clashing with the FA cup final in England and the Women's Champions League final. It was a decision which provoked plenty of criticism, including from Celtic. Maxwell revealed there "was dialogue" and the move gives the final "its own breathing space".
"The Scottish FA's preference was for three o'clock on a Saturday," Maxwell said. "There are obviously external factors that play a part in any decision about kick-off times and kick-off times have changed. No longer is every game kick-off at three o'clock, there are games played at various times.
"It's the end of our Week of Football, it's very much a flagship competition for us. It signals the end of the Scottish season. We want to give it as much airtime in its own space as possible. The English FA Cup final is on at three o'clock, the Women's Champions League final is at three o'clock. So you have a decision to make: do you go up against them and diminish the competition and reduce the viewership that you could get across the UK or do you move it and try and give it its own breathing space? That's what we decided to do.
"We would have preferred it at three o'clock but in terms of the gravitas and the scale we can showcase the game, we felt moving it gave us the best opportunity to do that.
"We engaged with Inverness before the decision was made, they were happier with a later kick-off than an earlier kick-off. I am delighted they have recently announced their agreement with Scotrail that will see them put on additional transport to make sure everyone can get back home - and that's been a positive."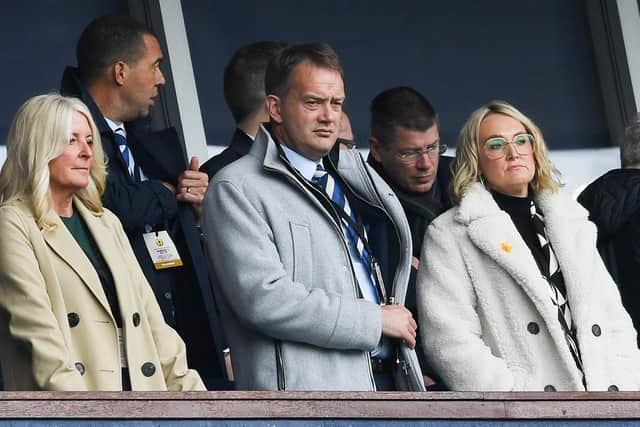 Next month clubs will vote on the introduction of a Conference League which will become the new fifth tier of the Scottish football pyramid and consist of B teams as well as sides from the Lowland League and Highland League. It too has prompted plenty of criticism, notably from clubs further down the pyramid with 200 set to effectively be relegated if it is brought in. Maxwell is of the view the introduction of the Conference League will be beneficial to the national team and the performances of the younger sides.
"When you look at Croatia, they have had four B teams in their domestic structure," he said. "I think of the top 10 UEFA nations, seven of them have got B teams in their domestic structure. We think this is the right thing to try.
"There has been a lot of feedback from teams lower down the pyramid, they feel they are being relegated. It's obvious that if there is another league implemented in the structure there is another promotion to get through, so I can take that point on board. I think the fact this is a funded league is a positive because we have 42 clubs within the SPFL so this means up to club 52 can potentially be funded. So that provides a softer landing for clubs on the way down from League Two, and it means there is an earlier opportunity for clubs on their way up the pyramid.
"From a Scottish FA perspective, we are supportive because we see the benefits in terms of player development and improving that player pathway."
One controversial introduction which has already taken place is VAR. The technology has caused plenty of frustration, disgruntlement and debate. Maxwell called for a "dose of reality" before live audio of referees is introduced, noting the SFA are "bound by the terms of the FIFA protocol" but trials are taking place regarding audio so fans can get greater insight into the decision making. Meanwhile, the SFA chief admitted VAR's introduction has been "difficult".
"It was always going to be such a high-profile addition that there was always going to be contention round about it," he said. "The technology works. I would be naive to say that it's been perfect because it's not. We are getting fewer decisions wrong, there is no doubt about that. Perhaps unsurprisingly in Scottish football, we are spending more time talking about less wrong decisions, which is counter-intuitive but that's just the way this country thinks about its football.
"As long as there is a person involved, things are going to go wrong in any walk of life. We need to work to make sure we are continuing to improve. The amount of experience our match officials have had is limited. People talk about the handball rule, we have been implementing the handball rule the same as everyone else. If people think the handball rule should be different then let's have a go at trying to change that. It's not a VAR problem, it's a laws-of-the-game problem.
"It's a work in progress, it's always going to be a work in progress. When you look down south, they have had it for six years and there are many weekends when there has been some sort of VAR uproar in England. We need to work to make it as good as it can be."