Left trying to salvage something from the Ryan Porteous contract fankle, Hibs have been determined not to make bad choices recurrent when it comes to the handling of their most prized assets. While tying him up on a long-term contract would be the preferred option, the Scotland defender made it clear that he was not interested in a new deal. But the situation was allowed to progress to such a stage that he would be able to leave on a free transfer in the summer.
Hibs have ultimately managed to agree a deal with Watford that could amount to close to £500,000 once add-ons are applied. There is, arguably, greater worth in the sell-on clause negotiated. But most of that compensation is tied up in the long game and does not give them the fast cash needed to plug the gaps in the current squad. Not when the biggest holes are being left by Porteous and Kevin Nisbet. Of course, the Nisbet deal is worth more to the club, but that is all down to timing.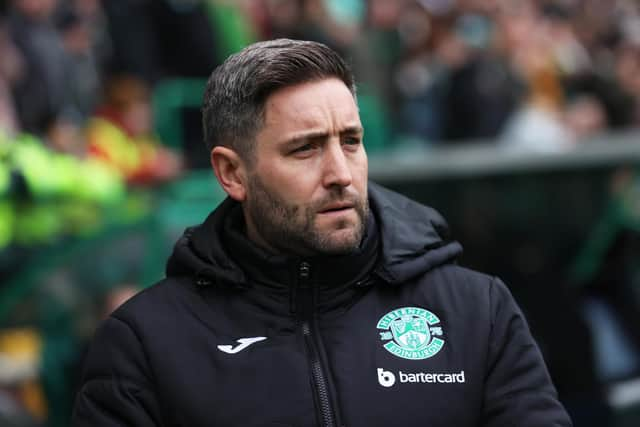 But a player is only worth what clubs are willing to pay for them and Hibs will be mindful that,having tried to hold out for £3m-plus when Birmingham City came sniffing around Nisbet in 2021, the English side walked away and left Hibs with an unhappy forward who then got injured and has spent the last year on the sidelines. The Scotland striker has returned from that setback in top form but the knee injury reminded all parties just how uncertain football can be.
And, with Nisbet making it clear that he is not interested in extending his stay at Easter Road beyond his current contract – which expires in 18 months – as he looks to make the most of a fresh challenge and the prospect of a bigger payday, the club know that is it probably now or never if they want to maximise their return and stave off another Porteoussituation.
While this all makes business sense, there is understandable concern among the Hibs fans, who are focused on what happens on the pitch come match days. Out of both cups and locked in a battle for a place in the top six, the club's followers are worried that with key players in the physio room, the board's decision to allow one of their best defenders and leaders, as well as their top goalscorer to abscond with less than a week of the transfer window remaining, is an indication that they have given up on the season.
Already dismayed at the side's form this term, and still hurting from two derby defeats in quick succession, that is not what season ticket holders want to see. It wasn't that long ago that they were finishing third in the league and progressing to the latter stages of cup competitions.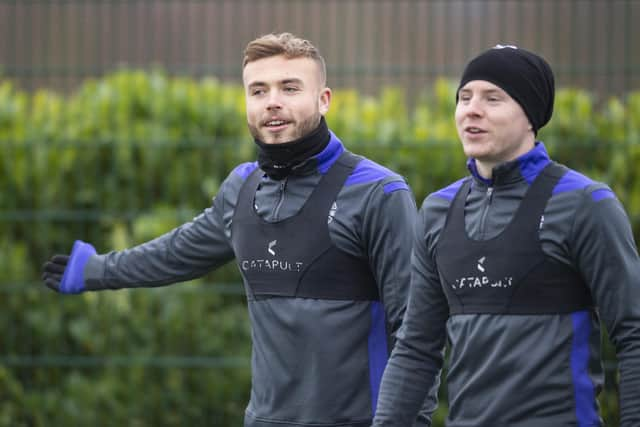 Manager Lee Johnson will also wonder where this leaves him. Under pressure at various points throughout the campaign, he has made the right sounds when asked about the backing of the club's hierarchy. But having offloaded more than ten members of his squad – the majority of them fringe players, with Demi Mitchell the latest to leave, having signed for Exeter City – he needs to see some new recruits making their way to the East Mains training ground.
And, with the added complication of swapping the match against Ross County, in Dingwall, to this Tuesday, the final day of the transfer window, deals have to be struck sooner rather than later, especially as last weekend's injury to Rocky Bushiri will deplete the backline options further. Furthermore, Nisbet's departure would leave just one player who has netted more than one league goal thus far this season available for selection.
The club have played fast and loose with their supporters' nerves in recent windows, taking things to the last second and beyond, as some deals sneaked in and others failed to get over the line. It has been suggested such slip-ups cost certain individuals their jobs.
The fact is Hibs cannot afford to give up on the current campaign. While Tuesday represents transfer deadline day, it could also be a massive day in the context of the league. At the moment, while Hibs are just four points off fourth and a possible European place, they are also only ten points clear of County in bottom spot and just seven points above the play-off zone. Given how tight things are, the last thing they will want is to be left battling for survival when the Premiership splits in two. Fending off seventh-placed St Mirren and eighth-placed St Johnstone will not be straightforward, especially without a proven goalscorer leading the line and the club are still working on bringing in men capable of doing a job and hitting the ground running.