Hibs boss Lee Johnson defends himself after Ange Postecoglou Celtic retort and blasts 'stupid rule'
Hibs boss Lee Johnson has defended himself, saying Celtic counterpart Ange Postecoglou took offence where none was intended when he responded to comments made while discussing the current gulf between Celtic and Rangers and the rest of Scottish football.
Speaking earlier in the week, Johnson claimed that only the intervention of a rich sheikh could help any club outwith the top two redress the financial imbalance and, with just one domestic loss all season, he pondered "at what point does it get too easy, almost?"
He added: "I know that sounds bad, but you know generally if your boys are on it [the wins will come]; listen – top manager, top club, top way or working, top philosophy but their challenge would feel like Europe and competing in the Champions League".
But when presented with the comments, the Celtic manager took umbrage and chose to pair Johnson's words with an earlier assessment made by Rangers manager Michael Beale, who referred to the Aussie as a "lucky man" to have "spent a lot of money" on accumulating his trophy-winning team.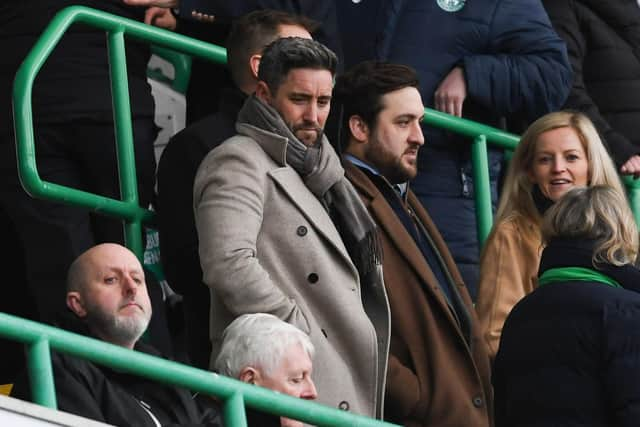 "Every manager is allowed to use their platform in any way they want and say what they want," said Postecoglou. "I don't think it's accidental that the words 'lucky' and 'easy' are used. They aren't words I would use to describe any manager. If you are in this job, irrespective of anything, the one thing you know is that it's not easy."
But, Johnson believes his words were misconstrued and did not welcome the retort, but he added that there could be ulterior motives. "I saw that. It didn't sit well with me but I don't know how it was framed to him. That was not the intention or the tone. But we all know how a nibble can be traduced by the wrong context. I have nothing but respect for Celtic, Ange Postecoglou and everyone else. But maybe he's used it as a bit of a sharpener for his own team."
The Hibs manager was speaking out after he was forced to watch his team from the stand as they produced one of their poorest performances of 2023, passing up the opportunity to close the gap on third place Hearts and instead allowing St Mirren to leapfrog them as they slipped down to sixth in the table, just one point ahead of Livingston, with the league split just three games away. "Watching that today, I didn't see our identity. I was up there, with the fans, getting a bird's eye view and frustrated I couldn't influence it from down below."
The one game touchline ban was imposed after he picked up his fourth yellow card, at Celtic Park in the last game before the international break. Booked because a member of his coaching staff had thrown a second ball onto the pitch to slow down a Celtic throw, the inability to get into the dressing room irked.
"I don't like it, it's a stupid rule. If I've done something, book me. If my staff do something, book them. You can't murder somebody then someone else gets done for murder. It doesn't make sense."
Comments
 0 comments
Want to join the conversation? Please or to comment on this article.