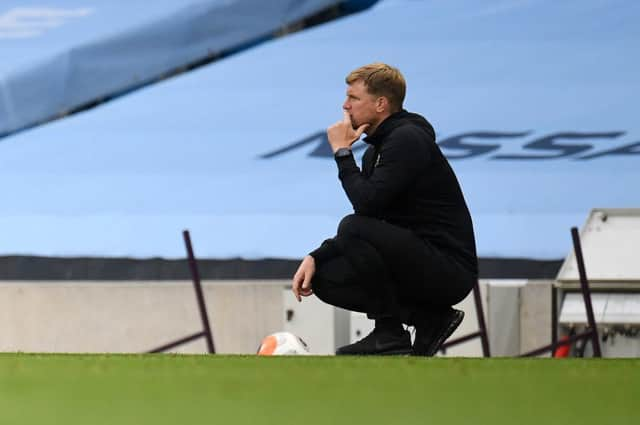 The 43-year-old has been out of work since leaving Bournemouth at the end of last season following the Cherries' relegation from the Premier League.
The Daily Record reported on Thursday that the English boss has since turned down two opportunities to take over at top flight clubs, and is instead waiting for an offer from the Hoops.
But Jordan has questioned whether his arrival at Parkhead would be the right appointment.
Speaking on talkSPORT, the former Crystal Palace chairman said: "There's no doubt that he did an outstanding job for a significant period of time at Bournemouth, but Bournemouth and Celtic are very different clubs.
"Celtic, with an expectation and a fanbase in a two-horse league, they have different levels of anticipation, ambition, and expectation of a manager. I'm not sure he has the capability to manage at that level.
"I'm not convinced that because he managed very well at Bournemouth, that it is necessarily a shoe-in that he will manage at Celtic.
"On the flip side of that argument, I look at who has gone there over the years, and I certainly think, with the greatest respect in the world, that Eddie Howe is a better coach than Neil Lennon.
"I don't think it would be a bad appointment, but I'm not jumping up and down saying, 'Wow, that's the appointment'.
"Then again, there's limitations. You don't tend to attract the best coaches in the world to Scottish football, as it is now."