Revealed: One minor infraction will see Scottish Premiership season paused
SFA chief executive believes Scottish Government will intervene if another breach of protocol occurs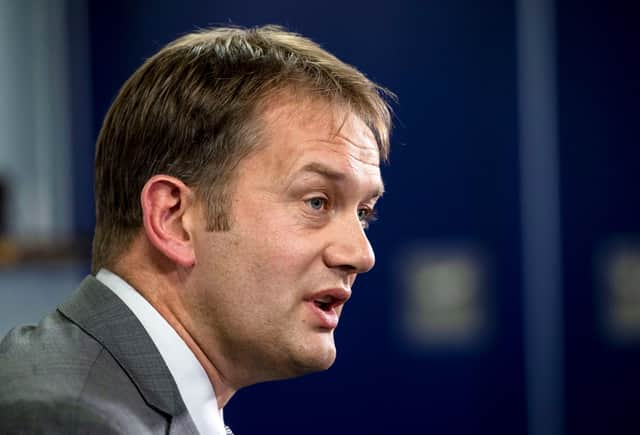 SFA Chief Executive Ian Maxwell was forced into meetings with the Scottish Government. Picture: SNS
The Scottish Premiership season will be paused for two weeks in the event of another breach of Covid-19 protocol, Ian Maxwell has revealed.
The SFA chief executive, appearing on BBC Radio Scotland's Sportsound programme, admitted that even a minor infraction would see the government step in and halt proceedings in the top flight.
This has led to measures being put in place. One of which was a ban on all training for clubs outside the top flight.
Asked by Sportsound host Richard Gordon if he believed the season would be stopped if another incident occurred, Maxwell answered in the affirmative.
He said: "I absolutely believe that to be the case and we couldn't really argue with such a decision given what's gone on.
"The last thing we want to do is stop people from playing the national sport, but unfortunately that's the road we've had to go down.
"Before our second meeting [with the Scottish Government] the media had been briefed by the government that two rounds of Scottish Premiership fixtures could be postponed.
"We then had to bring in measures to give them the assurances they required and the suspension was a big part of those measures for us."
The SFA were previously looking into the prospect of reintroducing fans into stadiums at a Scotland v Israel game in September. However, that idea looks dead in the water with Uefa expected to announce that the ban on all supporters attending international games will be extended beyond September.
Maxwell added: "Uefa have said that they were not permitting spectators at national team matches across the September window. I'm expecting them to confirm that later this week and, if that is the decision, it takes it out of our hands.
"The September games should be OK [to be played]. Football across Europe has been coming back. The vast majority of countries are playing at the top level and that gives us the confidence these games will go ahead."
Want to join the conversation? Please or to comment on this article.