Jason Leitch 'understands' Hearts anger - but insists it was a SPFL decision
National Clinical Director says the only "blame" the government will take is for pushing football to get its house in order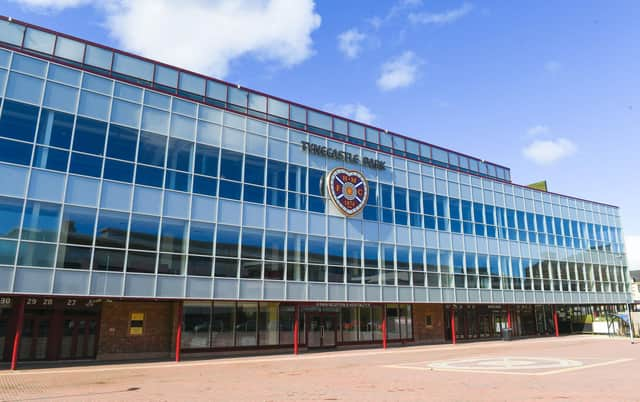 Hearts were told to stop training by the football authorities. Picture: SNS
Scotland's National Clinical Director Jason Leitch admits he understands the frustration of Hearts and their supporters after the club's pre-season preparations were abruptly halted on Thursday evening.
Though the Scottish Championship is not due to start until the middle of October, Robbie Neilson's side also have a Scottish Cup semi-final with Hibs on the horizon and brought the players back from the elongated summer break in order to prepare. These plans will now be put on hold.
Leitch, appearing on Off the Ball, admitted the Scottish Government had put pressure on the SFA and SPFL to get their house in order, but insisted the final decision lay with the football authorities.
He said: "I completely understand why Hearts fans and the club feel there is a sense of injustice there, but that is a matter for the SPFL.
"We, the government, should not decide how a sector gets its house in order. The individual decision-making is up to them.
"We told them that we wanted more enforcement and more education. So we gave them the categories of what they had to do, and they came up with the actions for what they wanted to do.
"They have decided that a pause is necessarily to ensure that the protocols are being met at every club.
"It was absolutely an SPFL decision. We're willing to take the blame - well, maybe blame is the wrong word. We, the Scottish Government, told the SPFL to get their house in order."
As a result, the Scottish Government informed the football authorities that it wanted Celtic and Aberdeen's matches to be postponed in the interests of public safety, and for stronger measures to be put in place.
Leitch said: "We met with the SPFL and SFA at the beginning of the week to let them know we had lost some confidence in the football fraternity to follow the rules. They were charged with going away and finding a plan to restore that confidence.
"The SFA and SPFL were to come up with a package of measures that would reassure us that they were taking this very seriously. And you've seen that play out over the course of this week."
Want to join the conversation? Please or to comment on this article.