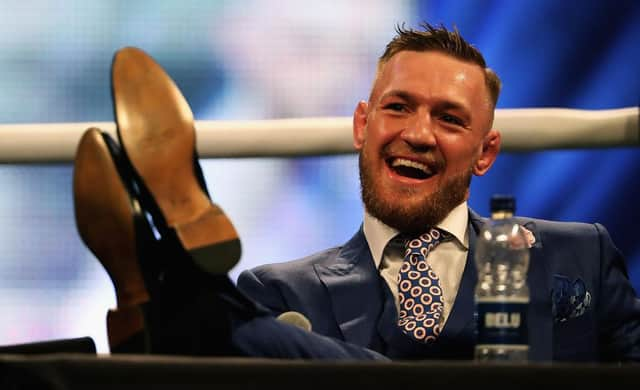 Conor McGregor has revealed a "conversation" about buying a stake in Celtic. Picture: Getty
The former two division UFC world champion has admitted his ambition to buy into a "sports team at some stage", noting Celtic and Manchester United as teams he likes.
McGregor has a close relationship with former Parkhead ace Kieran Tierney.
He revealed the conversations regarding Celtic to his more than eight million Twitter followers when asked if he was "actually going to buy Manchester United".
"A conversation came up regarding Celtic first to be honest," he tweeted. "To acquire shares from Dermot Desmond. I am certainly interested in acquiring a sports team at some stage!
"Both Celtic and Man United are teams I like for sure. But I am open. I feel I could do big things for a club."
The 32-year-old is estimated to be worth around £181million, making substantial figures from fights in MMA. He has a stake in a whiskey brand, plus other endorsements.