Leicester and Chelsea next manager moves may spell summer trouble for Celtic as Ange Postecoglou stock stays high
Managerial changes in the English Premier League at this time of year are reasonably uncommon, so to have two leave on the same day is quite the event.
On Sunday, a pair of big clubs blinked. Leicester City, recently champions of England and FA Cup winners, parted company with Brendan Rodgers. A few hours later, Chelsea sacked Graham Potter, who only arrived at Stamford Bridge last September. The Blues are languishing in mid-table but have a Champions League quarter-final against Real Madrid to look forward to later this month. The Foxes' situation is far more perilous. Second bottom of the EPL, their top-flight status is in real jeopardy.
Last month, Antonio Conte left Tottenham Hotspur by mutual consent and Crystal Palace sacked Patrick Vieira. Earlier in the year, Everton dispensed with Frank Lampard, Nathan Jones became the second Southampton boss this season to be bulleted after he made a dog's dinner of replacing Ralph Hasenhuttl, while Leeds terminated Jesse Marsch's contract. The firings may not stop there. Reports ahead of Saturday's round of fixtures suggested that Nottingham Forest would sack Steve Cooper if they did not get a positive results against fellow strugglers Wolves. It remains to be seen how the 1-1 draw is viewed by the club's hierarchy. At just one year and 241 days, the average tenure provides a clear indication of the precarious nature of top-flight managerial roles.
When most of these changes have come along, Celtic manager Ange Postecoglou has featured prominently in the bookmakers' early candidates. He is an easy link, doing supremely well at Celtic. A treble is very much on the horizon. His style of football has rightly earned admirers from clubs south of the border. Rodgers, of course, trod that path, leaving Celtic Park in 2019 to join Leicester. But it would be anything other than madness to think that the 57-year-old Australian would up sticks and leave at this juncture of the season. The Viaplay Cup is in the bag, they are nine points clear at the top of the league with eight matches to play and face Rangers in the Scottish Cup semi-finals. On the cusp of setting records for points won and goals scored – not to mention joining an elite club of managers who have won trebles at Celtic Park – Postecoglou won't be going anywhere before the season is out.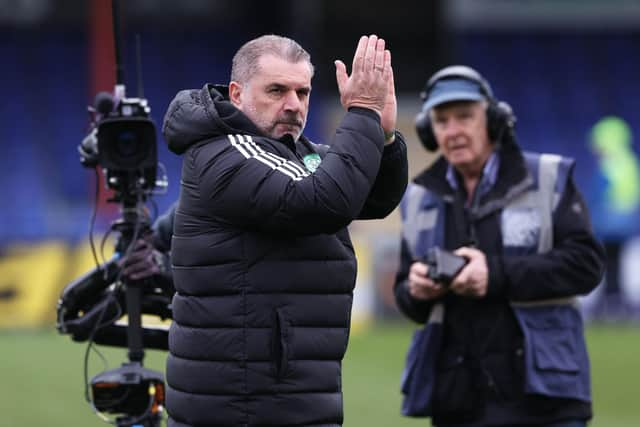 The summer seems a little more uncertain, though. Postecoglou is no doubt extremely happy at Celtic, constantly evolving his squad. But the man is ambitious. The relative goldfish bowl of Scottish football makes a successful Old Firm manager a plum target after two years in the job, usually when they have outgrown their surroundings. The lure of another crack at Champions League football might be enough to persuade the former Australia boss to hang around for longer but there could be some big clubs from England calling in the summer.
The early favourite for the Chelsea job is young buck Julian Nagelsmann, widely deemed the rising star of football management. He is only 35-years-old yet can boast RB Leipzig and Bayern Munich on his CV. Whether the new Todd Boehly administration can land him in is another matter, given the tricky conditions Potter had to work in. Postecoglou's name has not been mentioned with the role. With respect to his credentials, Chelsea want better.
Tottenham are likely to wait until the summer before appointing their next permanent boss. Cristian Stellini is working in an interim capacity, charged with finishing in the top four. Postecoglou is an outsider, at 25/1, and with Rodgers and Potter now on the marketplace, plus candidates such as former Spurs boss Mauricio Pocchettino, Thomas Frank and Roberto de Zerbi, both doing grand jobs at Brentford and Brighton respectively, the London outfit are likely to look elsewhere.
Frank and De Zerbi's stocks are so high that it is hard to see either of them being at their clubs much longer. They are prime for the poaching. A vacancy at either team would be intriguing. Postecoglou was linked with the Brighton role earlier in the season. They are well-run, stable, have an excellent scouting network and would appeal to most managers. Brentford are similar, although with less resource.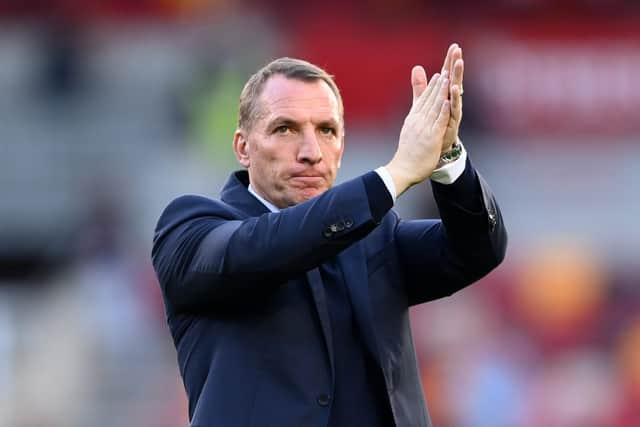 The Celtic boss was immediately installed as the second favourite behind Frank for the Leicester job on Sunday afternoon. As Rodgers made the exact same move four years ago, it is hardly a surprise. But the Foxes are not what they once were. The quality of their squad has been diminished and there are no guarantees they will even survive the relegation battle. Chairman Aiyawatt Srivaddhanaprabha is notoriously loyal to his staff, so axing Rodgers was a real wrench for him, but if he was to target Postecoglou, there is no guarantee that he would get him.
The same might be said of Leeds United. Technically, there is not a vacancy at Elland Road now that Javi Gracia has taken over from Marsch. However, his contract with the club is "flexible" and just a few months ago, a prominent member of the Australian media hypothesised that the Leeds role might be one for Postecoglou. His coach, Harry Kewell, has strong links to the Yorkshire outfit. Should they survive relegation, Gracia may get the role on a more permanent basis but there is a nagging doubt about how long-term an option he is.
Crystal Palace turned to Roy Hodgson, now 75, to help them escape relegation. A club deeply embedded in its community and with modest resources by EPL standards, they feel too small for Postecoglou. Hodgson is not likely to be their long-term solution either but chairman Steve Parish would do well to convince Postecoglou should he want him.
Some potential vacancies are in the pipeline: David Moyes could leave West Ham after a trying season, should Southampton somehow escape the drop then they might be an option given Ruben Selles is only contracted until the end of the campaign. Brighton and Brentford's positions depend on whether their current managers get headhunted.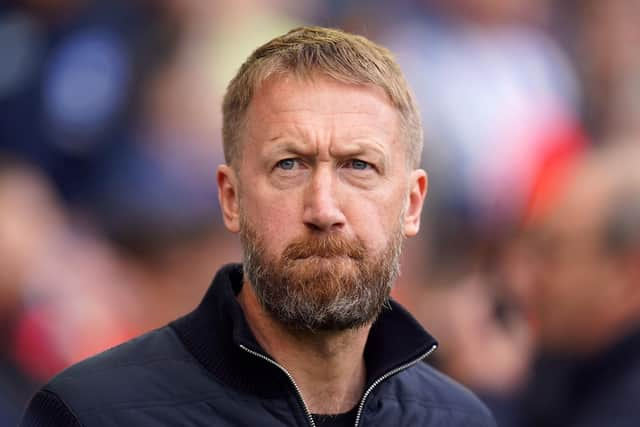 Postecoglou has often reiterated how content he is in Glasgow and must fancy another roll of the Champions League dice. But like Rodgers before him at Celtic Park and more recently Steven Gerrard at Rangers, who joined Aston Villa in 2021, a move to England does feel like the next step should he think about what comes next. Celtic fans may not like the thought but given what's happening in the EPL right now, and the quality of their current manager, a knock on the door could come for Postecoglou this summer.