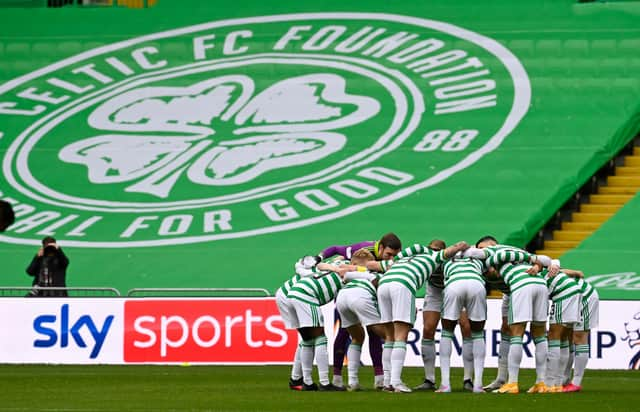 The club have said they would not have travelled if they hadn't been given approval by the Scottish Government in the first place.
Following First Minister Nicola Sturgeon's announcement of new lockdown measures which come into force at midnight a statement was issued by the Government.
It read: "We would expect the SFA to look into Celtic's trip further – while there are travel exemptions for elite sports which are designed to facilitate international & European competition, if we feel they're being abused, we won't hesitate to remove this privilege."
Celtic, who flew out following the loss to Rangers at the weekend, have responded in turn.
The club have faced criticism from around Scottish football, including amongst their own support, for the decision to travel to Dubai.
Celtic said: "The training camp was arranged a number of months ago & approved by all relevant footballing authorities & @scotgov through the Joint Response Group on 12th November 2020.
"The team travelled prior to any new lockdown being in place, to a location exempt from travel restrictions. The camp, the same one as we have undertaken for a number of years has been fully risk assessed.
"If the club had not received Scottish Government approval then we would not have travelled."
Celtic won't be back in action until next Monday when they face Hibs.