Ange Postecoglou gives Alistair Johnson Celtic debut verdict and reiterates 'they are human beings' after letting standards slip
Celtic manager Ange Postecolgou issued a 'more to come' pledge over debutant Alistair Johnston after handing the 24-year-old a surprise first start in the white-hot derby atmosphere at Ibrox.
As Celtic "lost their way", as Postecoglou conceded, through Rangers netting twice across the early minutes of the second period, Johnston stuck to his tasks. And his manager accorded him credit for that as he acknowledged he hardly afforded him the most straightforward introduction into the Scottish game.
"I thought he was good," Postecoglou said of Johnston's first outing. "It's a difficult game to throw him into. Not only is it a derby, it's away from home and also we all knew it was a big game for a number of reasons. For the most part, he handled himself really well. He was solid defensively. He was up against a very good player in Ryan Kent.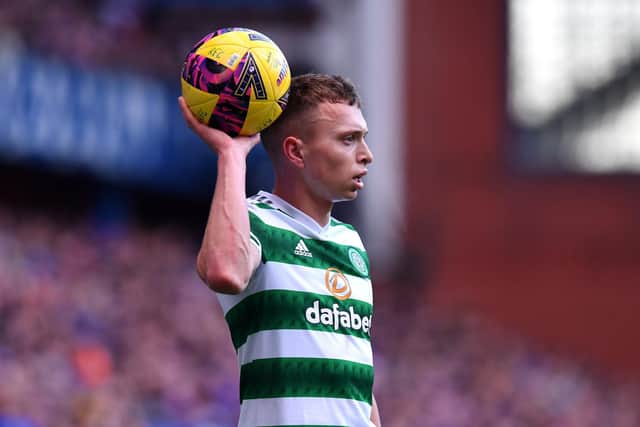 "For the most part, I thought he handled it really well, but there is more to come from him, especially in an attacking sense once he gets to understand our game. He won't get a sterner test than that as a Celtic player. He came through it really well."
Postecoglou's assessment of his team's endeavours across the afternoon was hardly glowing. Yet, he had commendations over their rustling up of an 87th-minute Kyogo Furuhashi equaliser that allowed them to emerge from the confrontation with their nine-point cinch Premiership lead intact.
"It was a cracking game of football; a good derby," he said. "Both teams were going at it. We started really well and then just lost our way a little bit. The last 10/15 minutes of the first half we were giving the ball away unnecessarily, uncharacteristically for us without a great deal of pressure. That allowed them to get that little bit of belief and obviously they came out at the start of the second half really strong. We struggled to get to grips but again, when it was required, the players found the will and character to get the goal later to get us a result.
"They are human beings, they are not going to be perfect all the time. The beauty of it is within that context they still found a way because at 2-1 it would have been easy, with the crowd the way it was and the way the game was going for us, to resign ourselves to our fate – 'it is not our day' – but this group of players never do that and they didn't today."