Ange Postecoglou affronted by Celtic exit talk - inside heated press room exchange as Spurs question sparks fiery response
There is a twister of affront cycloning round Celtic ahead of their Scottish Cup final on Saturday.
It is an affront to Ange Postecoglou anyone would dare consider he'd give even a millisecond headroom to his preferred status in Tottenham Hotspur's twisting search for a new manager days out from his quest to lead his current club to a domestic treble that would land them a world record eighth such haul. Then there is the affront from some among the Celtic support that the way the wind is blowing has fuelled a strong sense that any offer to come the 57-year-old's way from Spurs - one of the most feted clubs in the global supernova of a football set-up the English Premier League has become - would be impossible for him to turn down. And, in turn, Postecoglou is being subject to a social media buffeting from many fans of the London club that consider it an affront a man raised down under with multiple titles snared across four clubs in three different countries, who isn't in the first flush of coaching youth, might be deemed suitable to helm their under-achieving club.
A decidedly awkward situation for Postecoglou to find himself in. And yet not. Because his absolute, impenetrable focus on his here and now at the exclusion of all else is what he has built his footballing world around over a quarter of a century moulding winning football teams. No Celtic supporter would accept him allowing his focus in any way to blur from the confrontation to be contested at Hampden. And he doesn't much care for the suggestion that the messages flying back and forth between the club's faithful in their social channels right now concern his future job intentions rather than the encounter with the Highland club. Doesn't stop it other than being reality, though.
"What will they be texting if we don't win on Saturday? I will tell you what they will be texting. And that's the trick isn't it?" he said. "You all want to take me there, but I know what is most important right now and that is not the most important thing. Because there are players who aren't here next year, very much so. Absolutely. So the story on Saturday is not going to be anything other than, 'did we win?' Because if we don't win then I can't answer those questions if I am sitting here talking about something other than winning on Saturday. That's hard for you to understand, I know that, because you are not me. You are not in my skin, you don't live and breathe this job that I have and what Saturday means to me, these players, this football club. There is nothing more important – apart from my family obviously – than that game."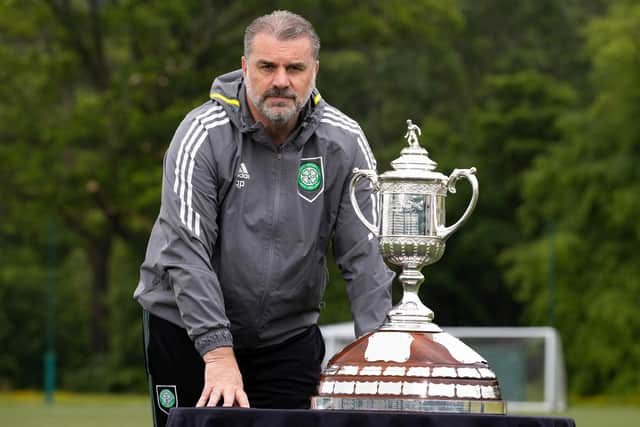 That I dared to posit it surely was possible to chew gum and walk at the same time - in the sense of preparing for the game professionally but giving thought to the Spurs backdrop - didn't, uhm, go down so well. "Why? Who says that? Do you think the person who wins The Masters or Wimbledon thinks about all these other things [that you're thinking about]? Or does he think about winning?" Postecoglou said. "I am talking about elite sport here. Maybe you don't understand or conceptualise that. But it is not just elite sport, it is anything you want to do in life; do you think people who achieve things and teams who achieve things can be that easily distracted that they chew gum and walk at the same time? You really think that's the message…you think I'll walk into training and say 'hey boys, what are we all doing after training? Let's go out and have a drink and relax.' No, mate, it is not how it works."
Venturing that there was such a concept as compartmentalising elicited even stronger denouncement.
"I'd love you to be in my shoes and know what my world is and [that is to] make sure that on Saturday we perform to the levels we can. You don't understand that because you'd love the opposite to happen. You'd love for there to be a story that we aren't successful. That would rock your world. Not because you want ill of me, but that would be unbelievable…imagine the headlines you could come up with. That is what generates interest. I have lived that; every weekend we have a game there are only two stories that can be told."
There are two stories that could be told about what follows the weekend for Postecoglou…when it is inconceivable such an adept and destructive Celtic could succumb to a mid-placed second tier opponent. To his credit, if the tale concerns his being lured to a set-up that feels irresistible to any coach possessed by unshakeable belief in their abilities to scale the giddiest heights, he could not be accused of selling the club's support falsehoods. In his two years he has never claimed other than he would devote all his energies for as long as he held the managerial position. Having waited so long to have his talents recognised in the footballing crucible of Europe, he has always taken care to avoid giving the impression that Celtic, even as a "special" club, was necessarily the limit of his ambition in the finite time he has available in his sphere.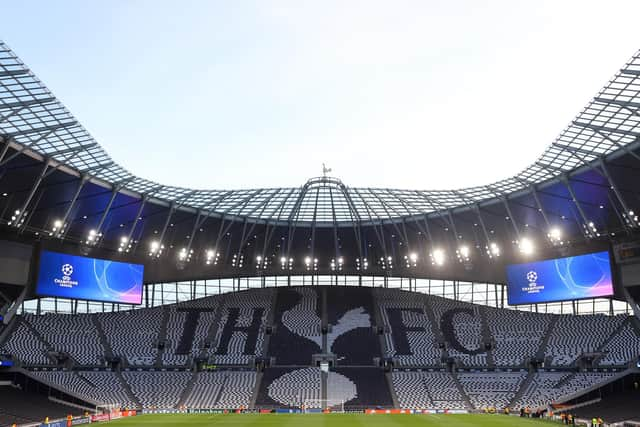 "Starting off in Australia, I don't know how you could chart a course to where I am today, apart from one way and that's doing the job I'm doing the best as I can, trying to be successful and seeing where that takes me," he said. "I've never said: 'I'm going to go from here, to there, then to there.' Every move I've made is because I thought there was another good challenge, something that's going to get me growth. I love a challenge: 'There's another one, that's where I'm going to go next'. But it's not been in the sense that I'm going to do two years here, three years there, five years there and move on."
Comments
 0 comments
Want to join the conversation? Please or to comment on this article.