Can Scotland still win their Euro 2024 qualifying group? Which pot will Scotland be seeded in for Euro 2024 draw?
Scotland's hopes of winning Group A rest on Sunday's final matches involving them and Spain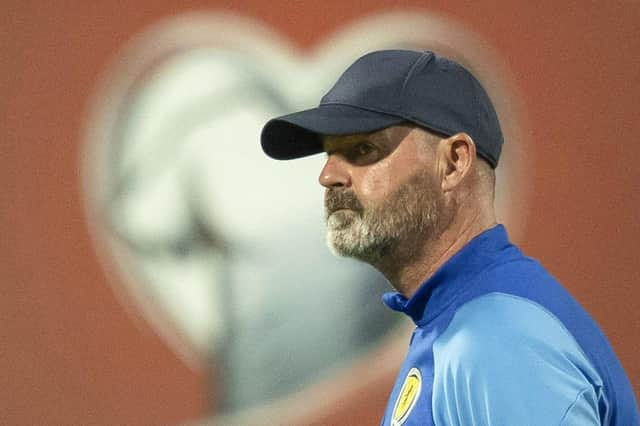 Scotland have already booked their place at Euro 2024 but there is still plenty to play for in their final qualifier at home to Norway.
Steve Clarke's side still have a slim chance of winning Group A and securing a place among the Pot 1 seeds for the finals in Germany next summer but it will rely on them winning at Hampden on Sunday and Spain suffering an unexpected defeat at home to Georgia.
Spain are currently top of the section on 18 points after their 3-1 win in Cyprus on Thursday with Scotland two points further back after being held to a 2-2 draw in Gerogia on the same night. Spain also have a superior goal difference meaning a point against Georgia will be enough to clinch top spot.
The first tie-breaker between teams that finish on the same points is the head-to-head record in matches against each other, but since Scotland's 2-0 win at Hampden in March was effectively cancelled out by Spain's 2-0 win in Seville last month, the tiebreaker reverts to goal difference across all matches.
Spain have a goal difference of +18, helped considerably by a 7-1 victory in Georgia and 6-0 home win over Cyprus earlier in the campaign, while Scotland's goal difference stands at +9, leaving Spain with a nine-goal advantage heading into the final set of fixtures.
It will be nigh impossible for Scotland to overhaul that so only a Spain defeat will open the door for them to leapforg Luis de le Fuente's men.
The most likely scenario is that Spain defeat Georgia to finish top of the section and secure Pot 1 status but Scotland still have good reason to chase a victory over Norway in front of the Tartan Army at Hampden.
Not only will it ensure a fitting ending to a fantastic campaign, it could also help them secure a place among the Pot 2 nations for next summer's tournament, and in theory, a more favourable draw, although there is debate around whether Pot 3 would be preferable.
A recent change to UEFA's international seeding procedure means seeds for European Championship finals are now determined by points totals from the qualifying phase – as opposed to country co-efficients. The five group winners amassing most points will go into Pot 1 alongside hosts Germany.
The five remaining group winners with the fewest points will go into Pot 2 – alongside the best group runner-up. Scotland will finish on 19 points with a win over Norway but will need to do so by two clear goals to claim the best runners-up spot and a Pot 2 seeding when the Euro 2024 draw takes place in Hamburg this December.
A one-goal win, draw or defeat then Scotland will be confirmed in Pot 3.
Here are the current projected seeding pots for the Euro 2024 draw, courtesy of @FootRankings.
Pot 1 – Germany, Portugal, Austria, Spain, France, England.
Pot 2 – Turkey, Hungary, Albania, Slovenia, Switzerland, Belgium.
Pot 3 – Scotland, Serbia, Denmark, Ukraine, Netherlands, Czech Republic.
Pot 4 – Romania, Slovakia, Wales, play-off winner A, play-off winner B, play-off winner B.
Comments
 0 comments
Want to join the conversation? Please or to comment on this article.