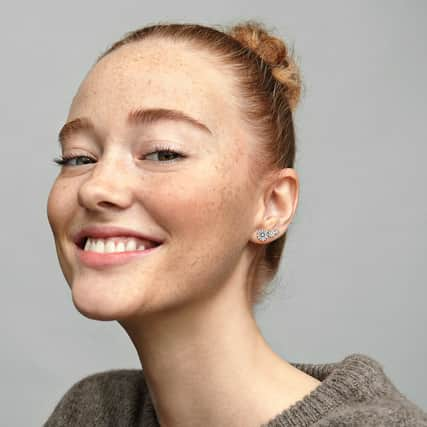 This article contains affiliate links. We may earn a small commission on items purchased through this article, but that does not affect our editorial judgement.
There's so many different styles of earrings available - from classic studs to dramatic drops - and they all make a statement.
How to chose for your partner?
Shopping for a partner can be a somewhat nerve-racking experiences as you wonder if you've got it right and chosen something they will actually like, but there are ways to make more informed choices.
The best, and most obvious, thing to do before you start your search for the perfect pair of earrings is take notice of what they already wear.
Do they have a preference for gold or silver jewellery, for example? Do they wear mostly small studs or do they prefer larger pieces? Do they like sparkle or do they prefer something simple?
If you're not sure on the answers to these questions then a quick look in their jewellery box while they are busy will quickly reveal their preferences.
That way you can have confidence that no matter what pair of earrings you choose your partner will de delighted with them when she unwraps them on Valentine's Day.
We've rounded up 11 of the best earrings which are on the market right now and will suit every style choice.
What other jewellery is available?
Earrings are not the only jewellery option, of course, when considering what to buy your beloved for Febraury 14.
A necklace is also a classic and much loved gift option that will never go out of style. We've chosen 12 of the best necklaces under £200, so making a romantic gesture doesn't have to break the bank.
If you're looking for an extra special piece of jewellery so that you can propose to your other half you can also find some gorgeous, affordable engagement rings on our high street too.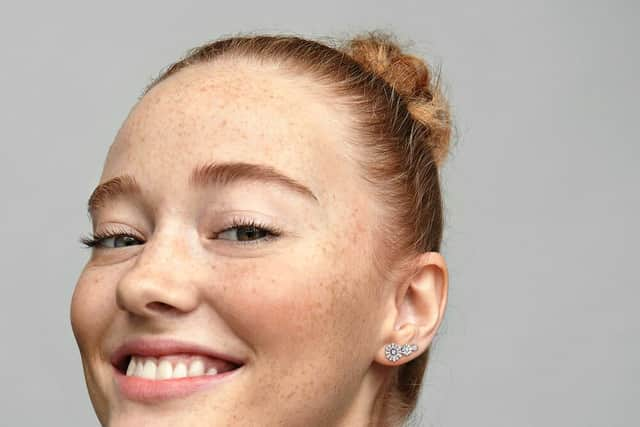 Spring is just around the corner, so it's time to start easing florals back in to our wardobes.
Let the classic style bloom with these sweet and pretty earrings.
The flower trio ear crawlers feature three daisy flowers in decreasing sizes next to each other, each with its very own look.
Made from sterling silver and featuring clear cubic zirconia for some gorgeous subtle shimmer.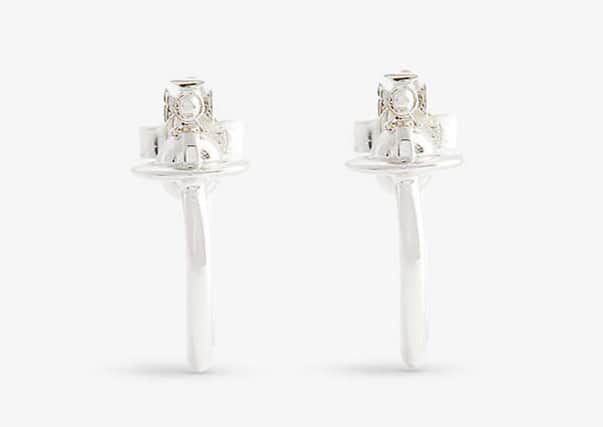 The UK lost an icon this year when fashion designer Vivienne Westwood passed away - her punk-femme style is immediately recognisable and timelessly cool.
These beautiful earrings show off her oh-so-stylish, distinctly UK look, made from 100% brass. With a hoop design, they're silver-toned, with an orb at fastening, and brand-engraved at interior. They'll go with everything.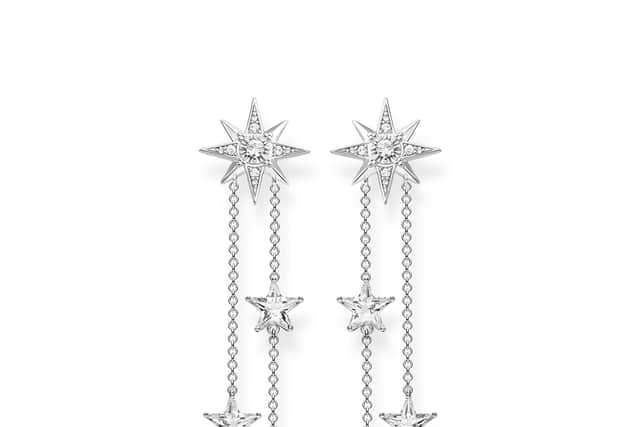 Sleek, cool, these earrings are elegant, making a statement without being gauche. The drop earrings sparkle with small zirconia stars, eyecatching and slightly magical.
Is the love of your life taken with everything fantastical? This is the pair for them.
The earrings are made of 925 Sterling silver.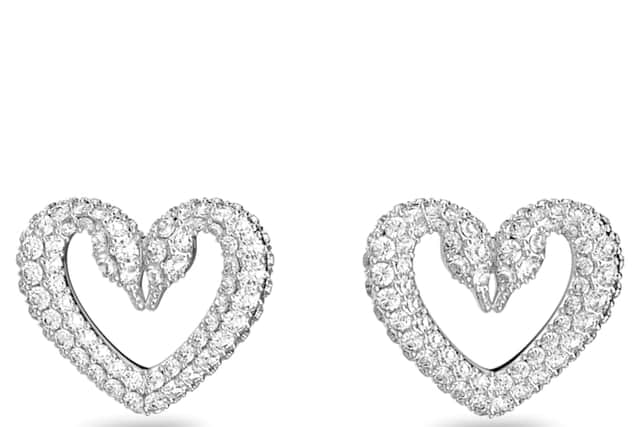 Make a bold and romantic statment with these oversized heart shaped earrings which feature the signature Swarovski swan.
They're perfect for day-to-day wear, but will transition effortlessly if your other half switches to a night time look.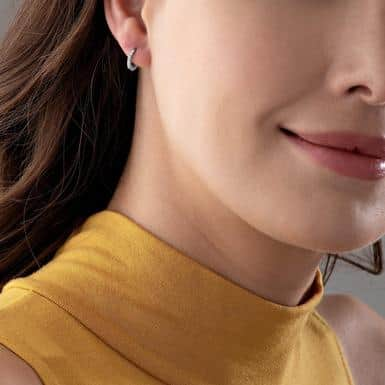 They feature many silver cubic zirconias which will shimmer in the sunlight.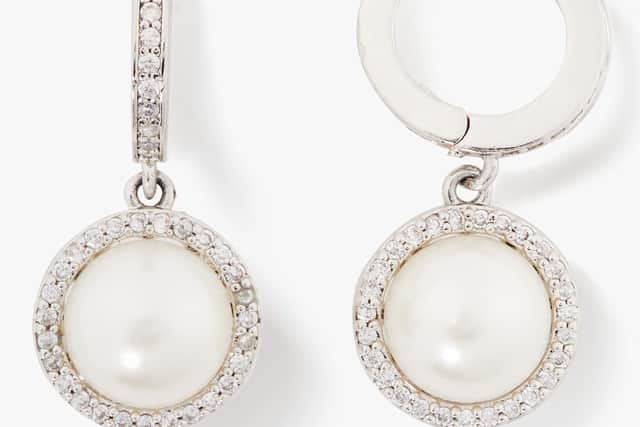 These cute earrings contain a faux pearl and cubic zirconia, so they're the perfect balance of glamour and elegance.
They have a small drop and will look simply stunning day or night.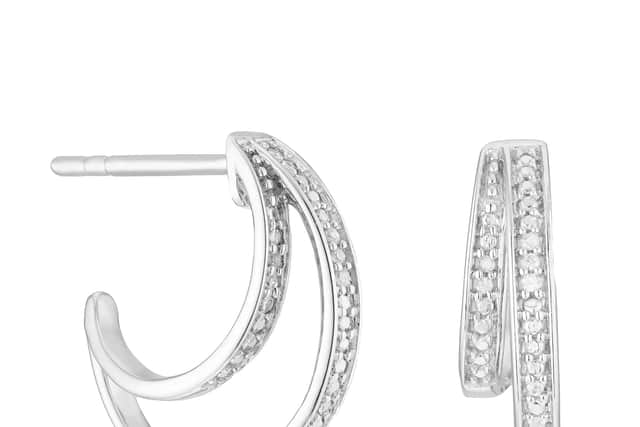 Layer up your earrings, and stay bang on trend with these double hoops. They're glitzy but not gaudy, traditional hoops embellished with round-cut diamonds. Fab-u-lous.
If your other half has a dozen piercings in their ears and loves to stack their bling up, these are ideal.
The earrings measure 13mm.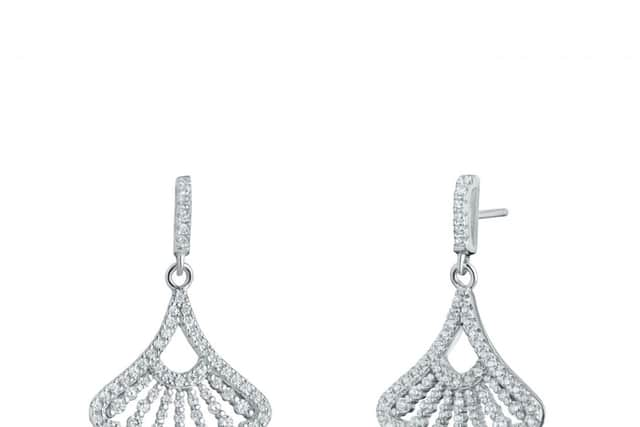 Made from sterling silver and featuring round cut cubic zirconias, these shell earrings have major mermaid vibes.
They'll sparkle and shine every time you wear them and will quickly become one of your most worn pieces of jewellery.
They're a stunning pair which will make a lovely addiiton to any woman's jewellery box.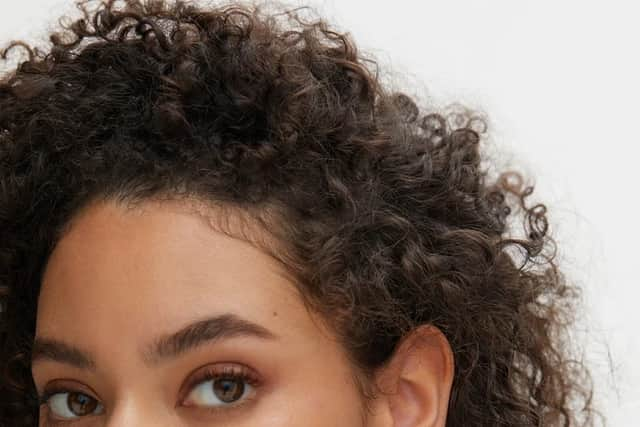 With glittering gem and semi-precious moonstone inlay to add a little sparkle, these gold-plated stud earrings are beautiful.
They have a heart silhouette design and would add a little something extra to your everyday jewellery collection.
Moonstone is also largely believed to represent divine feminine energy so these earrings are also fab for evoking strenght and power.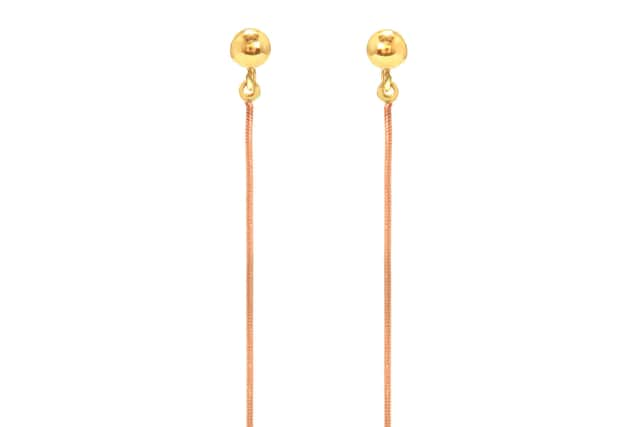 These drop earrings, crafted from yellow, white and rose gold, are ideal for women who like to stand-out. They sway gorgeously in time with any movement - they'll look gorgeous if she loves getting up on the dance floor.
With a gradation of five beads in yellow, white and rose gold, they're ideal for almost any outfit - a superb choice.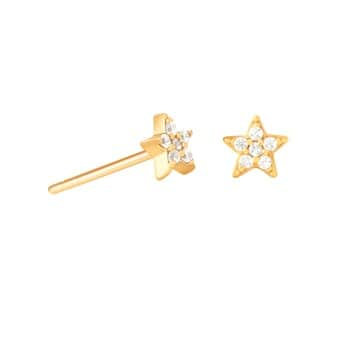 These simple but stunning star earrings are perfect for a minimal but effective look.
Wear them for a celestial look that will take you from day to night.