This Prime Day deal is so good I bought it myself: Save £40 on 2nd Gen AirPod Pro
Get the second-generation Apple AirPods Pro at the cheapest price they've ever been.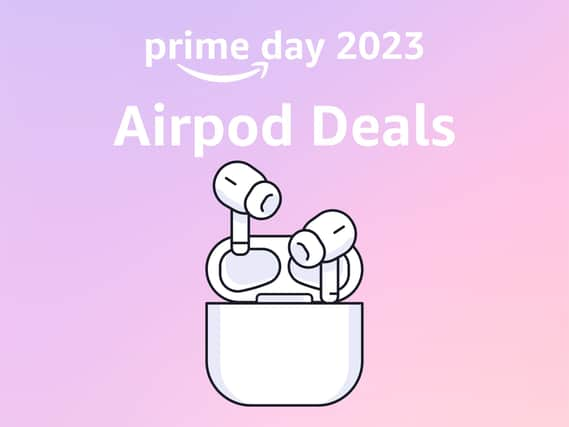 Normally retailing for £249.99, the Airpod Pro 2nd Gen iconic white earbuds are now yours for just £209.00. That's a significant 16% discount on Apple's cutting-edge earphones, making this one of the best Amazon Prime Day deals. It's so good that I bought a pair myself.
It's not the only great Prime Day Airpod deal. There are also deals on the 3rd and 2nd gen Airpods:
The Apple AirPods Pro is the deal if your budget can stretch to it. They have great sound quality, innovative design and come with an array of features that make them a must-have for any Apple user.
One of the biggest upgrades with this model is the Active Noise Cancellation. It's doubled in effectiveness compared to the previous generation, making your listening experience more immersive. Whether you're commuting or trying to focus on work, these AirPods will help you tune out the world around you.
Worried about missing out on what's going on around you? Don't be. The AirPods Pro also comes with a feature called Adaptive Transparency. This minimises loud, intrusive noises like sirens or construction work in real-time while still allowing you to hear what's happening around you.
For the cinephiles and audiophiles, you'll enjoy Personalised Spatial Audio. It provides an immersive soundscape tailored to how you like to listen, and it works with dynamic head tracking, making your music and movie experiences richer.
The 2nd-gen AirPod Pros come with four pairs of silicone tips in different sizes to accommodate a wide range of ears. There's now a new extra small size too. These tips also help passively block noise and ensure the AirPods stay securely in place.
Controls have been enhanced too. A first-gen Airpod Pro annoyance has now been fixed. You can swipe the stem to adjust volume, press to play or pause music, answer or end calls, or switch between Active Noise Cancellation and Adaptive Transparency.
If you're a fitness enthusiast, you'll be pleased to know the AirPods Pro and its MagSafe Charging Case are IPX4 sweat- and water-resistant, perfect for your workout sessions.
The charging case comes with Precision Finding, a built-in speaker, and a lanyard loop, again fixing an issue with the first-gen model. Charging is easy and versatile; you can use an Apple Watch, MagSafe charger, the Lightning connector or even a Qi-certified charger.
The battery life on these AirPods Pro is impressive. You get up to 6 hours of listening time with Active Noise Cancellation enabled, a 33% increase compared to the first-generation AirPods Pro. With a fully charged MagSafe Charging Case, listening time extends up to 30 hours.
Apple's signature 'Hey Siri' function is always on, meaning you can use your voice to play music, make calls, or get directions. You can turn it off if you want to, of course.