When is Xbox Showcase June 2023 - how to watch and what to expect
Microsoft is hosting its Xbox Showcase event this weekend including Starfield Direct - here's everything you need to know
The Xbox Showcase is just days away and gaming fans are gearing up for some potential huge game announcements. The livestream will focus on games coming to the Xbox Series X|S as part of its mid-gen announcements.
Last year's Xbox Showcase announced 14 games that were set to be released this year that are still yet to be released, so it's anticipated this event could have official dates for multiple titles. This year's event will be followed by a Starfield Direct which will feature an in-depth look at the upcoming game.
The Xbox Showcase is one of the last events taking place as part of the Summer Game Fest which kicked-off with its own showcase event on June 8.  It is expected that all the major gaming companies including Xbox and Nintendo will all broadcast more exciting announcement events after the cancellation of gaming trade event E3.
Nintendo are yet to make any announcements about a Nintendo Direct, but the Japanese video game company tends to broadcast their event last, with reports beginning to circle that it could take place in July. Following PlayStation's rather disappointing showcase event a couple of weeks ago, fans are left hoping that the Xbox Showcase will be far more exciting.
When is the Xbox Showcase?
The Xbox Showcase will be broadcast live on Sunday, June 11 at 6pm (BST). Microsoft's presentation is set to last around an hour to 90 minutes long and will be followed straight after by the Starfield Direct.
How to watch the Xbox Showcase
If you miss the event live, the Xbox Showcase will be available to watch back on both YouTube and Twitch channels after the event has ended.
What to expect from the Xbox Showcase
Xbox fans will be nervously anticipating the Xbox Showcase after a disappointing event from Sony and PlayStation a couple of weeks ago. During the Sony event fans were shown a handful of games that will be coming to the Xbox soon.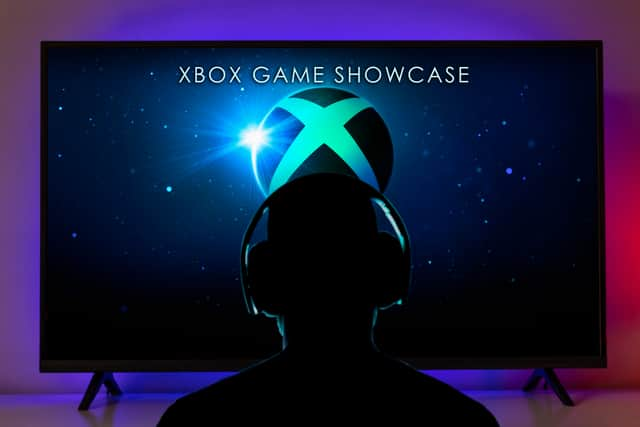 However, there are a handful of games that we can expect to learn more about during the Xbox Showcase event, including Forza Motorsport which is set to release this summer. The game will have a dedicated livestream from its developers Turn 10 Studios next week, but it's expected that the launch date announcement will be made during the Xbox Showcase.
The Fable reboot is also expected during the Xbox Showcase after being announced in 2020. It's anticipated that this could potentially be the closing showstopper announcement as nothing has been mentioned about the game in nearly three years.
Comments
 0 comments
Want to join the conversation? Please or to comment on this article.