One million people cancel broadband services as cost of living continues to rise
Up to one million people have cancelled their broadband services in the last year due to the high cost of living.
A survey from Citizens Advice has suggested that up to one  million people have cancelled their broadband in the last year as the cost of living continues to rise. The survey also suggested that those on universal credit were six times more likely to have stopped their broadband in the last 12 months than those who are not receiving the benefit amid rising bills. 
According to Citizens Advice, those claiming universal credit but still paying for broadband are more than four times more likely to be behind on their bills. While those on universal credit are among customers who should be eligible for discounted social tariffs to help them stay connected, uptake of the lower rates is currently just 5%. 
According to Ofcom figures, 95% of 4.3 million eligible households are missing out on saving £200 on broadband costs each year – leaving £824 million of support going unclaimed. Citizens Advice is warning that the essential service was becoming out of reach for greater numbers of households. 
Citizens Advice chief executive Dame Clare Moriarty said: "People are being priced out of internet access at a worrying rate. Social tariffs should be the industry's safety net, but firms' current approach to providing and promoting them clearly isn't working. The people losing out as a result are the most likely to disconnect.
"The internet is now an essential part of our lives – vital to managing bills, accessing benefits and staying in touch with loved ones. As providers continue to drag their feet in making social tariffs a success, it's clear that Ofcom needs to hold firms' feet to the fire."
A Government spokesperson said: "The Government has worked with Ofcom and the industry to introduce a range of high-quality, low-cost broadband social tariffs into the market. Available in 99% of the UK, these offers start from £10 per month and are currently available from 19 providers.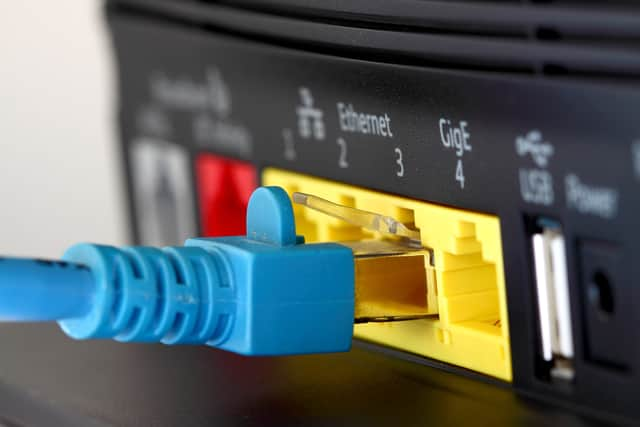 "As well as this, our broadband eligibility checker simplifies the verification process and improves access to social tariffs for benefit claimants, with major providers Sky and Virgin Media already signed up and others encouraged to follow suit. In addition, Jobcentre staff regularly signpost claimants to relevant information on social tariffs, and claimants can access computers for their work search at their local Jobcentre."
Comments
 0 comments
Want to join the conversation? Please or to comment on this article.