Nicola Bulley latest: Family call for end to 'appalling' speculation, adding 'Nikki, we need you home'
Nicola Bulley's family say they approved the release of details about her private life as people were "threatening to sell stories" about the missing mum-of-two.
The family of missing Lancashire mum Nicola Bulley has released a statement urging the public to focus on finding her, not "making up wild theories about her private life". It comes after Lancashire Police revealed the mum-of-two had been experiencing issues with alcohol brought on by struggles with the menopause in the lead up to her disappearance.
At a press conference on Wednesday (February 15) police revealed Nicola had been graded as high-risk when she was reported missing on Friday, January 27, which was "normal" as she had "specific vulnerabilities". Police initially refused to outline what these were, but later posted a statement on Facebook in which they revealed Nicola had suffered from "significant" issues with alcohol triggered by ongoing struggles with the menopause.
The statement prompted backlash from some members of the public who raised concerns it fuelled speculation, victim blaming and stigma around the menopause. But today (Thursday, February 16) Nicola's family released a statement in which they said they had personally approved the release of the information in order to put an end to "appalling" speculation surrounding the case.
The statement read: "It has now been three weeks since Nikki went missing. We, as a family, believe that the public focus has become distracted from finding Nikki, and more about speculation and rumours into her and Paul's private life.
"As a family, we were aware beforehand that Lancashire Police, last night, released a statement with some personal details about our Nikki. Although we know that Nikki would not have wanted this, there are people out there speculating and threatening to sell stories about her. This is appalling and needs to stop.
"The police know the truth about Nikki and now the public need to focus on finding her."
Nicola's family said that during the perimenopause Nikki had suffered with significant side effects such as brain fog and restless sleep. She had been taking HRT to help but this was giving her intense headaches, causing her to stop, which the family said "only ended up causing this crisis".
"The public focus has to be on finding her and not making up wild theories about her personal life," the statement adds. "Despite what some media outlets and individuals are suggesting, we are being updated daily and receive support from our family liaison officers."
Nicola's family signed off by urging their "wonderful daughter, sister, partner and mother" to come home. "We all need you back in our lives," they said.
"Nikki, we hope you are reading this and know that we love you so much and your girls want a cuddle. We all need you home. You can reach out to us, or you can contact MissingPeople.org.uk. Don't be scared, we all love you so very much."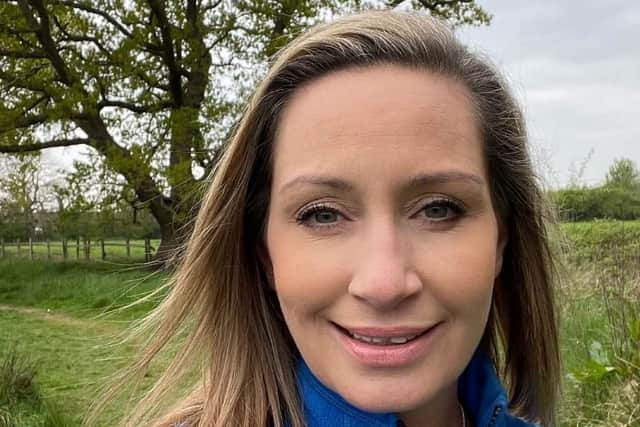 What happened on January 27 - Nicola Bulley's last known movements and full timeline of events
8.26am: Nicola left home with her two daughters, aged six and nine 
8.49am: She dropped her children off at St Michael's Primary School, and spent a few minutes chatting to people in the school yard
8.43am: Nicola set off along a path by the River Wyre in the village of St Michael's with her dog, Willow. 
8.47am: A dog walker who knows Nicola saw her walking Willow around the lower field - their two dogs interacted briefly before the witness left the field via the river path 
8.53am: Nicola sent an email to her boss, and six minutes later sent a message to her friend to arrange a playdate for her children
9:01am: Nicola logged onto a work conference call via Microsoft team - she was on mute and had her camera off 
9.10am: A witness, who also knows Nicola saw her on the upper field with Willow - the dog was off its lead and not in its harness. This is the last confirmed sighting of her.
9.20am: Police believe this was the moment Nicola's phone was laid on a bench by the river
9.30am: The conference call Nicola's phone was connected to ends, but she stays logged on
9.33am: Nicola's phone was found on a bench by another dog walker who did not know her. Willow was also found running loose between the bench and a gate to the field. The dog's harness was found on the grass between the bench and the river bank 
10.50am: Nicola's partner Paul Ansell and the school her children attends are alerted to the situation 
Comments
 0 comments
Want to join the conversation? Please or to comment on this article.