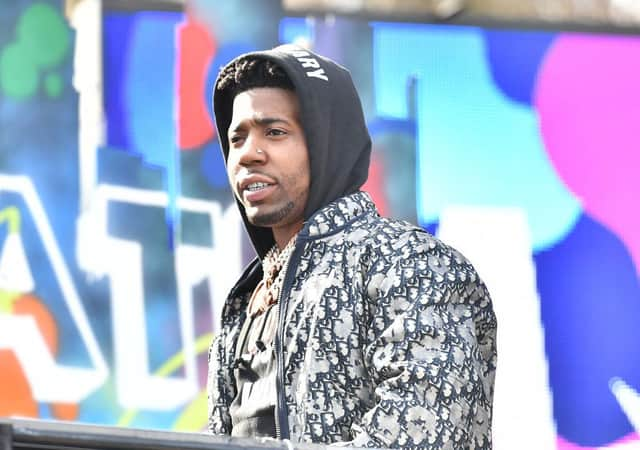 A US rapper is wanted for his alleged involvement in a murder of a 28-year-old Atlanta man.
YFN Lucci, real name Rayshawn Bennett, is wanted for murder, aggravated assault and participation in criminal street gang activity.
Two suspects have already been arrested in connection with the murder.
Police told US Media that another man was wounded in the incident.
YFN Lucci is famed for his tracks Wet and Everyday We Lit.
Police released details of the incident which took place in Atlanta, Georgia.
John Adams, the victim, was found on January 10 with a gunshot wound to his head, later dying of his injuries. A second victim was shot in the abdomen, but survived his injuries after he was found at a nearby fire station.
Ra'von Boyd, 23 and a 17-year-old juvenile have since been arrested in Miami in connection with the murder.
On January 12 police revealed that Bennett was wanted for murder, aggravated assault and criminal activity.
Police are offering $5000 for information which leads to his arrest.
YFN Lucci is a rapper from Atlanta, Georgia.
He started rapping aged 16 and signed with record label Think It's A Game Entertainment in 2014.
During his career he has worked with Rick Ross, Jeezy, and California group Migos.
He has released one studi album, Ray Ray From Summerhill, as well as several EPs and mixtapes.
Last month he released mixtape Wish Me Well 3 which reached 49 in the US album chart.
He has been involved in an on-and-off relationship with Reginae Carter, the daughter of rapper Lil Wayne.