What is Dungavel Immigration Removal Centre? Why is it used by the Home Office? Why is the Scotland centre so controversial?
Dungavel Immigration Removal Centre has been the subject of controversy for decades
What is Dungavel Immigration Removal Centre?
Dungavel Immigration Removal Centre, located near Strathaven in South Lanarkshire, has been used to house asylum seekers since 2001.
The building, also known as Dungavel Castle or Dungavel House, was originally constructed as a hunting lodge and summer retreat of the Dukes of Hamilton, before being turned into an open prison in 1947.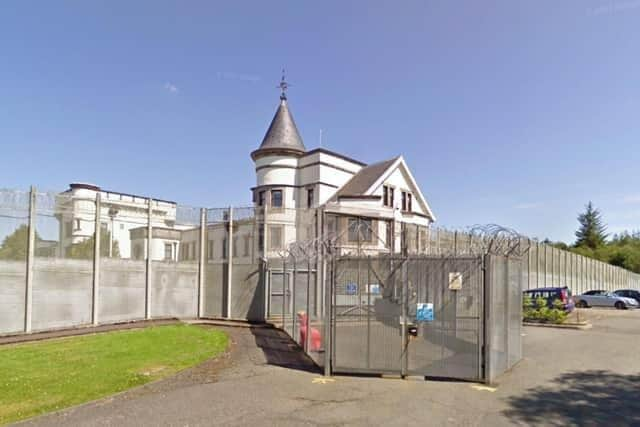 Facilities management firm Mitie's Care and Custody arm took over the operation of the centre in September 2021.
It is designed to be a facility for short-term use. However, many people have been detained there for months at a time.
How many people are currently detained by the Home Office in Dungavel?
Overall, there were 76,000 applicants for asylum to the UK in 2022 – the first time this figure has been published. Meanwhile, the number of people in Britain waiting for asylum claims to be processed rose by 6,500 to 172,000.
However, a year ago, in response to a question from SNP MP Anne McLaughlin, Tom Pursglove, then-immigration minister for the UK Government, said the use of Dungavel was "only considered when capacity is exceeded at other facilities, or contingencies are exhausted".
Was it not due to close a few years ago?
Seven years ago, the Home Office announced the centre would close at the end of 2017 and a smaller, short-term holding centre would be built in Paisley. However, Renfrewshire Council's planning and property policy board rejected the application for the new facility and the decision was made to keep Dungavel open.
Immigration is not devolved, and is the responsibility of the Home Office of the UK government, not the Scottish Government.
Why did some politicians petition for Dungavel's closure?
The centre has come under fire over the past decade from politicians for issues such as holding victims of rape and torture, as well as pregnant women and children.
In 2004, the Children's Commissioner for Scotland described the facility as "morally upsetting".
The controversies have sparked demands from MSPs for end to the detention of children at the centre, leading to a 2010 Westminster review that decided families detained north of the border would be moved to Yarl's Wood in Bedfordshire, which has specialist family and child facilities and support services.
Detainees have also taken part in action inside Dungavel, with many refusing food in a protest over a suicide at the centre in 2007.
In 2003, it emerged the Ay family – a mother and her four children who were Kurdish asylum seekers fleeing persecution in Turkey – had been detained in Dungavel for more than a year. Nine years later, the Home Office paid the Ay children a six-figure settlement, following a civil action against the UK government for the ordeal of their time in detention.
Comments
 0 comments
Want to join the conversation? Please or to comment on this article.