"Usually he would attend and then drop me a little text message afterwards just saying it had gone OK," she said. "On this occasion, I was teaching and I didn't see any message from him. It had been about an hour [since his appointment] and I was going to tell him off. I was mad at him for forgetting to let me know."
But when she phoned him, she found everything was anything but OK.
"He started the call with the words 'don't panic, but ...'," she said, recalling the conversation on Tuesday last week, when Mr Mikhaeil told her he had been detained in Dungavel Immigration Removal Centre in South Lanarkshire.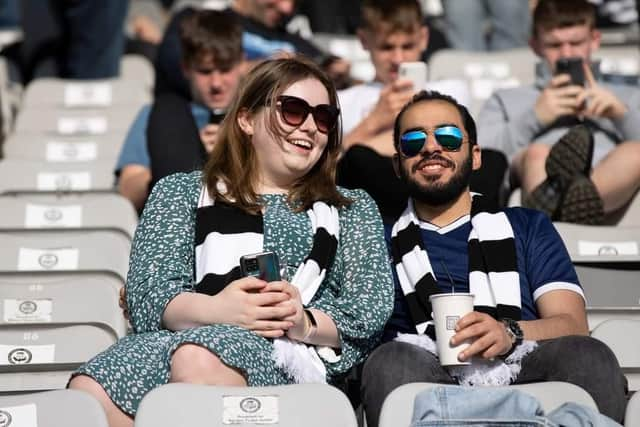 He has since been issued with a Home Office removal direction and told he has been booked on a flight home to Cairo on June 5.
Mr Mikhaeil, who has a degree in aeronautical engineering from Glasgow University and lives in Glasgow, had been appealing for leave to remain in the UK on humanitarian grounds due to a rare medical condition that affects his nervous system, Fabry disease, for which treatment is unavailable in his home country of Egypt – and symptoms of which could be exacerbated by a hot climate, potentially resulting in death.
While he awaited medical documents arriving from Egypt as part of his case to the Home Office, Mr Mikhaeil had been unable to work due to his asylum seeker status – and had thrown himself into volunteering – both with the Centre for Contemporary Arts in Glasgow and NGO Engineers Without Borders, which works to tackle international issues such as climate change and a growing global population.
Since January, he has had to attend monthly checks with the Home Office. "Youssef is the kind of person who does everything by the book," said Ms Bradley. "He respects the fact that if he's applying to live in this country, he needs to abide by the rules."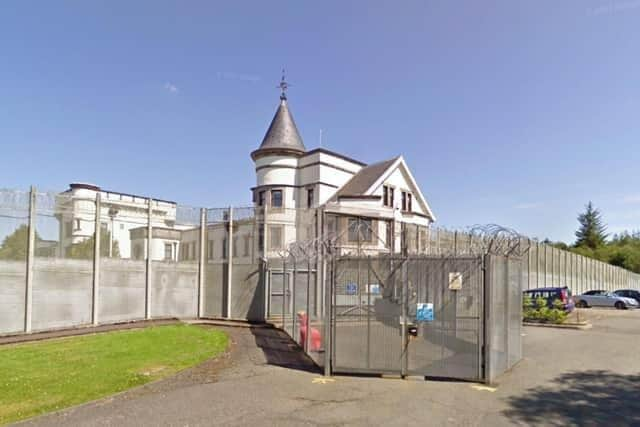 The latest figures from the Home Office, released earlier this week, show a near-300 per cent increase in the number of people held in Dungavel as of March 31 compared to 12 months earlier, from 18 to 53. However, those placed there as an initial place of detention in the UK over the past year had dropped by 10 per cent, to 366, in the year to the end of March.
Overall, there were 76,000 applicants for asylum to the UK in 2022, the data showed – the first time this figure has been published. Meanwhile, the number of people in Britain waiting for asylum claims to be processed rose by 6,500 to 172,000.
A year ago, in response to a question from SNP MP Anne McLaughlin, Tom Pursglove, then-immigration minister for the UK Government, said the use of Dungavel was "only considered when capacity is exceeded at other facilities, or contingencies are exhausted".
Seven years ago, the Home Office announced the controversial centre near Strathaven would close at the end of 2017 and a smaller, short-term holding centre built in Paisley. However, Renfrewshire Council's planning and property policy board rejected the application for the new facility and the decision was made to keep Dungavel open. The centre has come under fire over the past decade from politicians for issues such as holding victims of rape and torture, as well as pregnant women and children.
Mr Mikhaeil's partner, Ms Bradley, lives in Manchester. The pair began chatting through a dating app 15 months ago and realised they had friends in common.
"It turned out he was visiting his friends in Manchester that weekend, so we had our first date on the Saturday, then the next day, we went to church together and played table tennis," she said. "By the next day, which was Valentine's Day, we were a couple."
Ms Bradley travelled to Glasgow on the day of Mr Mikhaeil's detention. She has since been sleeping on a friend's floor, visiting him in Dungavel every day.
"On my first visit to Dungavel, a member of staff told me Youssef was a 'very good boy', that he had very good behaviour," she said. "I had to stop her and tell her that my boyfriend was not a pet, he's not an infant. He's a human being and doesn't deserve to be spoken about in that way."
Fabry disease is described as an "ultra-rare disease" by the medical profession, with a frequency of just one in 40,000 in men. Classified as a neurological condition, it also can affect the renal and cardiovascular systems and can be life-limiting, causing fatal overheating of the body.
"It's quite severe," said Ms Bradley. "On the best of days, Youssef walks around with occasional cramps, but other days he can be in severe pain.
"Despite it all, Youssef really does his best to live his best life. He tries to be active and healthy and sociable. He volunteers and gets stuck in and makes the most out of life. He is a young man who wants the chance to thrive and he has been fighting for this chance and is now being treated so unfairly."
She said his case had been pending for a year, while Mr Mikhaiel awaited the arrival of a document from Egypt, explaining the treatment he needed was not available there. The document had arrived the previous day – stating that essential drugs were not available in Egypt and that returning there could cause "intense suffering and death" – and he had an appointment booked with his solicitor later that week to finalise the filing of his case.
"Up until now, we've never had a problem," said Ms Bradley. "But on this occasion, the Home Office, instead of going through the official procedure and calling his solicitor to find out what is happening, made the decision there and then to start the procedure of detainment."
Usman Aslam, senior associate at law firm Mukhtar & Co in Glasgow, said he had issued an application for bail for Mr Mikhaiel on May 19, which included the document from the Egyptian hospital. He had received the removal direction after having submitted his formal visa application, which should pause any action in removing an asylum seeker from the UK.
Mr Aslam said: "We are quite shocked that rather than the Home Office simply contacting us to ask where we were in this application, which they have done in other cases, instead they just detained our client.
"It will not be, in my view, in the public interest to remove him as he is a graduate from the University of Glasgow in engineering, speaks fluent English, his partner earns way over the income threshold for partners. The Home Office policy is to use detention as a last resort. It might be a useful approach if they paid more than just lip service to their own policy. We hope to stop the flight, get him out of detention and a positive result, so that he can get on with his life."
A Home Office spokesperson said: "All applications for leave to remain are carefully considered on their individual merits, on the basis of the evidence provided and in accordance with the immigration rules.
"In some cases immigration detention is required while we organise an individual's removal from the UK. We only return those with no legal right to remain in the UK and will not return anyone to countries where they have been found to be at risk of persecution or serious harm."