What is an Earthquake? What causes one? Turkey Earthquake death count & how to donate
Estimates are in the tens of thousands for the death count from the huge earthquake that hit Turkey near their Syrian border on Monday, but what causes earthquakes and what made this one so deadly?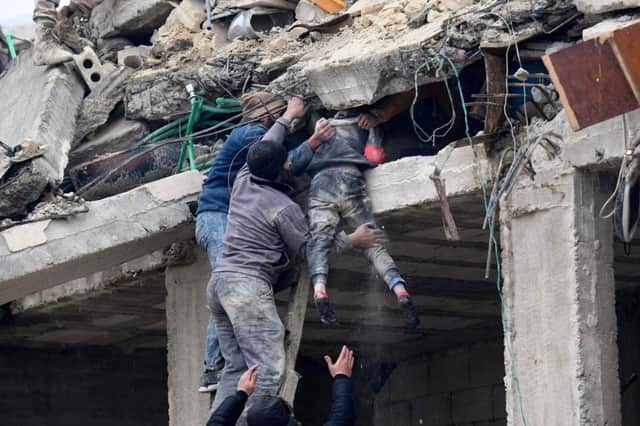 In the early hours of Monday morning, February 6, a major earthquake struck near the town of Gaziantep in south-eastern Turkey, close to the Syrian border. The magnitude 7.8 earthquake has been called 'the worst to hit Turkey this century' and it was followed mere hours later by another tremor of magnitude 7.7.
Official reports state that the death toll of the Turkey-Syria quake has exceeded 21,500 in total with thousands more estimated as being seriously injured. National Geographic reports that thousands of earthquakes occur every day, varying in magnitude, so what made this one so deadly?
Here's what an earthquake is, what causes one, and more on the Turkey-Syria crisis like why their earthquake was so deadly and how we can donate.
The World Health Organisation defines an earthquake as "a violent and abrupt shaking of the ground, caused by movement between tectonic plates along a fault line in the earth's crust." They can strike spontaneously without warning and can cause "ground shaking, soil liquefaction, landslides, fissures, avalanches, fires and tsunamis."
The Richter Scale is used to express earthquake magnitude i.e., the amplitude of the seismic waves produced. Michigan Tech reports that at magnitude 2.5 the tremors are 'usually not felt' but at 7.0 - 7.9 it is a 'major earthquake' that entails 'serious damage' like the one that hit Turkey.
What causes Earthquakes?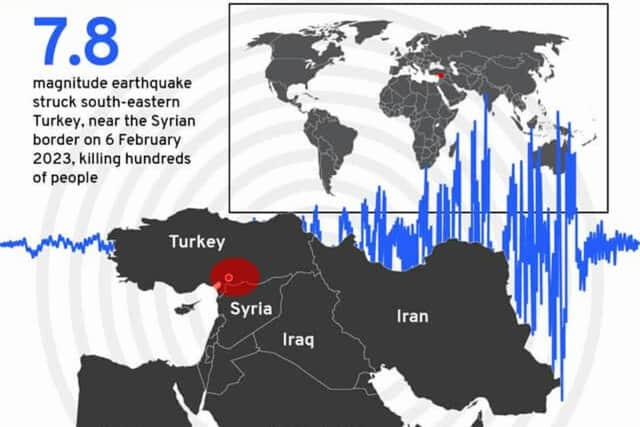 Earth's outer skin comprises tectonic plates and earthquakes occur along these plates or at cracks within them known as 'faults'. Tectonic plates move constantly and as their edges slide against another's fault zone it causes them to slow down which leads to a build-up of pressure over time, and when the force of movement overcomes the friction the pent-up pressure is released as an earthquake.
The British Geological Survey says that the major driving force behind plate movement is 'slab pull' i.e., a pulling force created by a cooling plate plunging itself into Earth's mantle due to its own weight.
Why was the Turkey earthquake so deadly?
The first earthquake to hit Turkey and Syria broke along roughly 62 miles of fault line, and at 7.8 magnitude it was classified as a 'major' seismic event, but there are even more factors behind the devastation. The timing, location and architectural sturdiness also contributed to the scale of destruction witnessed following the event.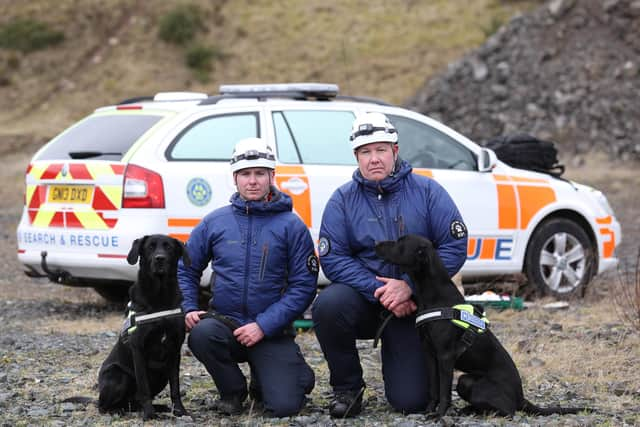 Dr Carmen Solana, a Volcanologist at the University of Portsmouth, said: "The resistant infrastructure is unfortunately patchy in South Turkey and especially Syria, so saving lives now mostly relies on response."
The earthquake is the strongest of its kind to hit Turkey since 1939 and the death count is so high as it struck a populated region. It also hit during the early hours of Monday morning when people were sleeping, placing victims at an even greater disadvantage.
What is the death count in Turkey?
The Business Standard reports that the death toll from the Turkey-Syria earthquake has topped 21,500. According to the country's officials, at least 18,342 people have died in Turkey and an additional 3,377 have died in Syria.
How to donate to Turkey and Syria?
The UK Government has reminded the public to 'give safely' when supporting international aid efforts for the people of Turkey and Syria in light of advice from the Charity Comission for England and Wales.
The Disasters Emergency Committee (DEC) has launched a Turkey-Syria Earthquake Appeal and are bringing together '15 leading UK aid charities to raise funds quickly and efficiently' for those in crisis. You can donate to their cause via the DEC website.
Comments
 0 comments
Want to join the conversation? Please or to comment on this article.