We drew up proposals for what we wanted to include in the foreign pages, what types of world news we thought our readers would want to hear about elsewhere in the paper and how we would bring a Scottish perspective to global events.
A newsletter was one of our grand plans. I was looking forward to engaging with you as readers, discussing the biggest – and quirkiest – stories going on around the globe.
Many of our ambitions were put on hold, when, two days after I took on the foreign news beat, Russian president Vladimir Putin invaded Ukraine, sparking one of the biggest geopolitical crises in recent European history. I immediately became a de-facto war correspondent, albeit from my desk in Scotland.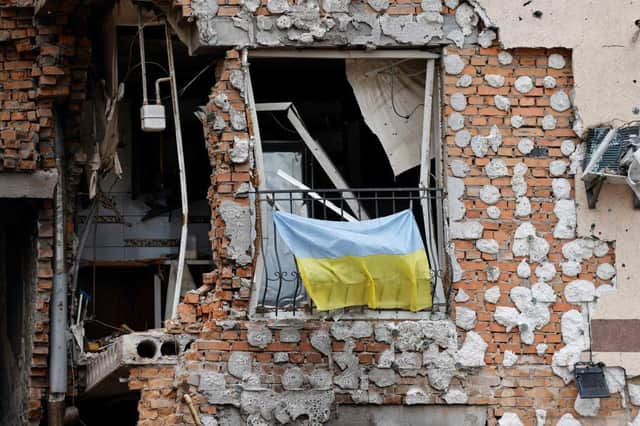 From the second day of the war, when I spoke to a woman sheltering in a metro station bomb shelter in Kharkiv, to holding the Scottish Government to account for its handling of the thousands of refugees who have arrived in Scotland, there has never been a slow news day – and that is without including the stories breaking across the globe outside of Ukraine.
Almost 12 months on and the conflict is still raging. It has gone through many phases – from the initial wide-ranging missile strikes, to a focus on occupation in the east of Ukraine, to targeting utility infrastructure and most recently, using drones in major cities, causing an increasing number of civilian casualties. I still write about the war almost every day and will undoubtedly continue to do so for some time.
Of course, I haven't only been concentrating on Ukraine over the past year. Since I started this job, I have covered events ranging from the humanitarian crisis in Afghanistan to mass shootings in the US, elections in Europe and devastating floods in Pakistan and beyond. And throughout them all, I have felt very privileged to be able to report on the world at one of the most turbulent times in recent history.
Just since the beginning of this week, there has been a suicide bomb attack in a mosque in Pakistan, which killed at least 47 people and injured 150 more, while eight people were tragically killed in a shooting while celebrating a birthday party in South Africa. Meanwhile, families and communities in Memphis, US, are still struggling to understand the death of Tyre Nichols, who passed away three days after being beaten by police officers when he was pulled over for a traffic offence.
On a more upbeat note, China's government reported it has now passed the peak of the massive Covid wave that occurred following the reversal of its "zero Covid" policy, which resulted in the virus spreading rampantly throughout communities where the vast majority of people had previously not been exposed to the illness.
Through this newsletter, in the paper and on our website, Scotsman.com, I will continue to bring you the most important stories from across the world – through Scotland's eyes.