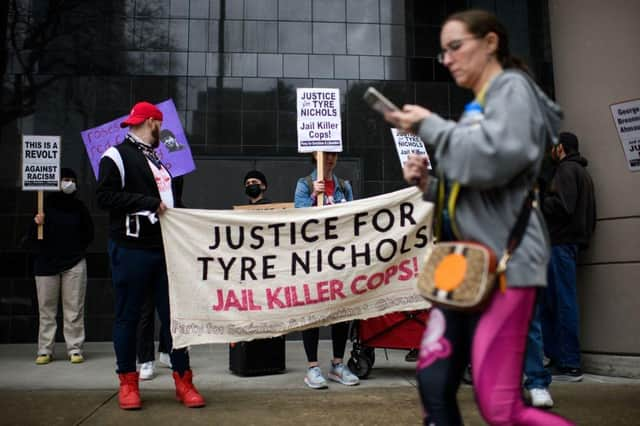 In one, the traffic stop of Tyre Nichols - who was pulled over by police for an alleged driving infringement, but was beaten by officers and died three days later – shows a shocking level of brutality by policemen involved from the beginning. in one disturbing scene, Mr Nichols is repeatedly kicked and beaten as he calls for his mother – before being taken into hospital where he died three days later.
In another video, also released last week by US police, bodycam recordings showed the moment that Paul Pelosi, husband of former US House Speaker, Nancy Pelosi, was hit on the head with a hammer by a man who had broken into his home. Mr Pelosi was required to have surgery to repair a skull fracture and injuries to his right arm and hands.
In both of these cases, the question needs to be asked as to whether releasing this footage is necessary to highlight the abhorrence of the situations, or if there is a risk it serves to play to voyeurism.
Indeed if bodycam footage had not been released after the death of George Floyd, another black man killed at the hands of police officers two years ago, justice may not have been achieved.
Similarly, the footage of Mr Nichols' attack sparked demonstrations around the country, highlighting the reality of the abuse he has apparently suffered at the hands of these officers, who were almost immediately fired from their roles and charged with second degree murder.
Yet, by putting it in the public domain, it is likely Mr Nichols' four-year-old son, now presumably unaware of the details of his father's death, will watch that video in years to come.
For Mr Pelosi and his family, seeing the 82-year-old man, terrified, in the seconds before he is brutally attacked, must to a certain extent feel like an infringement of his dignity.
The decision to publish or not publish this kind of video needs to be taken with utmost care. There is undoubtedly a danger that bodycam footage can be sensationalist. Yet in some cases, it could be the catalyst for change where change is needed.