US presidential race: What will Ron DeSantis' 'Great American Comeback' mean for the Republican party?
Ron DeSantis is likely to be Donald Trump's closest rival for the Republican nomination
Florida governor Ron DeSantis' presidential bid launch did not go to plan.
"There was so much enthusiasm for Governor DeSantis's vision for our Great American Comeback that he literally busted up the internet," his press secretary Bryan Griffin blustered as a technical hitch left the online conversation between Mr DeSantis and Twitter owner Elon Musk delayed by 20 minutes. "Washington is next."
Mr DeSantis on Wednesday night declared he would seek the Republican nomination for president against former leader Donald Trump, who has insisted he will continue his campaign, despite a string of court cases blighting his leadership push.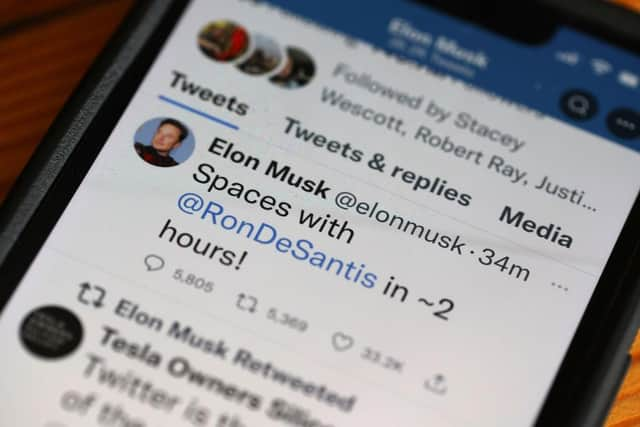 The news is, to many, welcome, in a presidential race that has so far been dominated by two men – Mr Trump and current president Joe Biden, who last month declared his intention to stand for the Democratic Party.
Other Republicans have expressed their intention to stand for nomination. They include Nikki Haley, a former governor of South Carolina, wealthy entrepreneur Vivek Ramaswamy, former Arkansas governor Asa Hutchinson, senator Tim Scott and talk radio host Larry Elder. Observers have warned the number of candidates could split the vote. However, many believe Mr DeSantis is the most likely to rival Mr Trump.
However, Mr DeSantis is far from a moderate Republican. In February, he signed the "heartbeat bill", a law prohibiting abortion in the state of Florida once a heartbeat can be detected in a foetus, at six weeks.
The governor also made Florida the state with the lowest threshold for imposing the death penalty, allowing juries to recommend capital punishment without a unanimous vote in the wake of the sentencing of the man who killed 17 people in a mass shooting at a high school in Parkland in 2018. The judge was unable to impose the death penalty, due to the jury voting 9-4 in favour of doing so – rather than unanimously.
Earlier this month, Mr DeSantis signed four bills restricting LGBTQ+ laws, including signing a bill that will bar trans people from using public facilities that align with their gender identities and another that prohibits sexual orientation or gender identity instruction for children under eighth grade – age 14 – and restricts reproductive health education for pupils aged 11 to 18.
However, Mr Trump is arguably facing the primaries – when the Republican Party will choose its nominee – in a poor position.
A date has been set for a criminal trial over hush money payments to porn star Stormy Daniels for March next year, less than eight months before the election and right in the middle of the Republican primary vote. Meanwhile, E Jean Carroll, the writer who won $5 million [£4.1m] in a civil suit earlier this month, where Mr Trump was found liable for for sexual abuse and defamation, is seeking additional damages over comments he made in a recent town hall, where he called Ms Carroll a "wack job" who "made-up" her story.
The primaries will take place in July next year.
Comments
 0 comments
Want to join the conversation? Please or to comment on this article.