Turkey Syria earthquake: 'The building collapsed and I didn't hear from her for five hours'
Borders cafe owner Tekin Esmer was speaking on a video call to his sister-in-law in their home town of Iskenderun in Turkey, when the building behind her suddenly collapsed.
"I was speaking to her for ten seconds, she was showing me what had happened in the second shock, then suddenly I saw that building collapse while she was videoing it and then I didn't hear from her for five hours," he says. "I was so worried, but she was OK."
Interruptions to power and internet supply in the area of Turkey where Mr Esmer's family lives mean he can only hear from them sporadically.
Iskenderun, a port city close to the Syrian border, is just over 100 miles from Gaziantep, the epi-centre of the 7.8-magnitude earthquake that has devastated parts of southern Turkey and northern Syria and killed at least 5,000 people. A second earthquake of 7.6 occurred hours later, demolishing many buildings which had survived the first impact.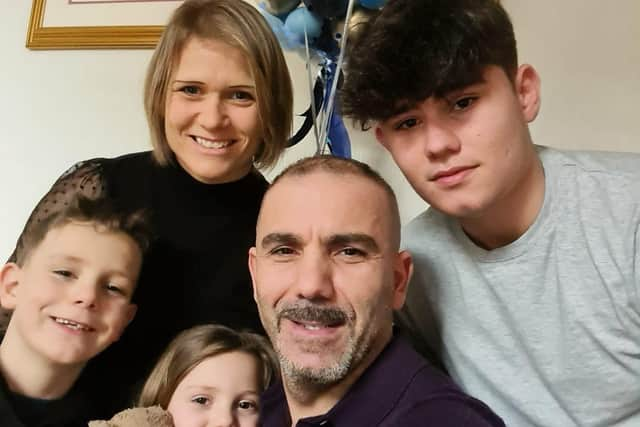 "I can usually manage to get a voice note through to them [since the quake], but it takes two or three hours, then they send one back to me two or three hours later," he says. "I am lucky, my immediate family is all safe, but I have heard my mother's cousin's family did not make it."
Mr Esmer's two brothers, Metin and Engin, have lost their homes and are living on the streets with their families, including four children, waiting for aid workers to arrive.
The families awoke in the early hours of Monday morning to their apartment buildings shaking and a power blackout.
"They woke up and it was dark, they didn't know what was going on," he says. "As they left their apartment, my 12-year-old niece was hit on the head by some concrete falling from the ceiling. She was bleeding, but she is OK."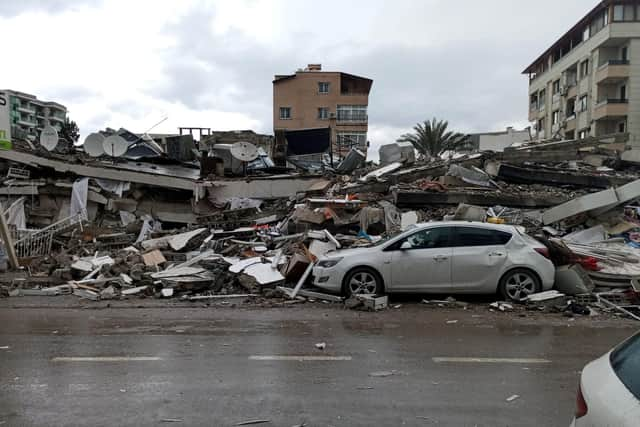 Mr Esmer, who moved to Scotland 20 years ago and lives in Melrose with his wife Rosalind and children Macauley, 19, Destan, ten, and Damla, seven, says his family has told him they have grouped together with their neighbours to make a bonfire, which they are using to keep warm.
The first aid workers finally reached the city on Tuesday evening.
"Last night, they were all together, seven of them, trying to keep warm with two blankets," he says. "It is very cold outside, -2C or -3C. The streets that would bring you into the region have cracked, so it is very difficult to bring aid in.
"It is very difficult to get food. Most of the shops have been destroyed and people are scared to go in any that are left because of the aftershocks. Before, they always said, when [the first earthquake] is gone, you always have a small one that is not dangerous. That's the idea. But when the second one was 7.6, that made people scared."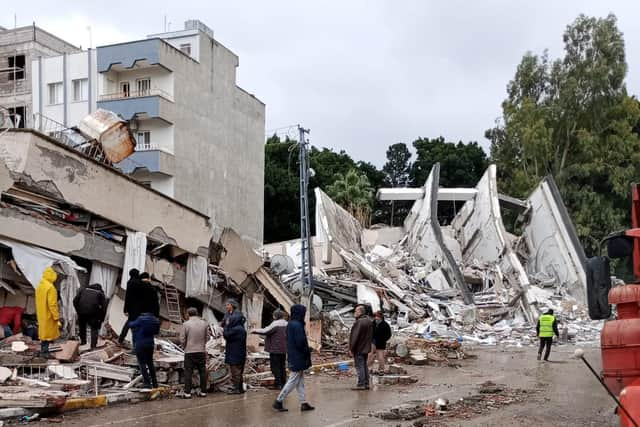 Mr Esmer has set up his own fundraising drive for those affected in his hometown. He is also donating 10 per cent of his daily takings from his cafe, Waffle 'n Brew in Galashiels, to give to aid efforts in Iskenderun. The cafe owner has offered to act as a local collection point for donations of items such as clothes and medicines which can be shipped to Turkey.
Comments
 0 comments
Want to join the conversation? Please or to comment on this article.