An international aid effort has begun, with the UK among many countries to send support. Here's what you need to know about Türkiye and why and when it officially changed its name.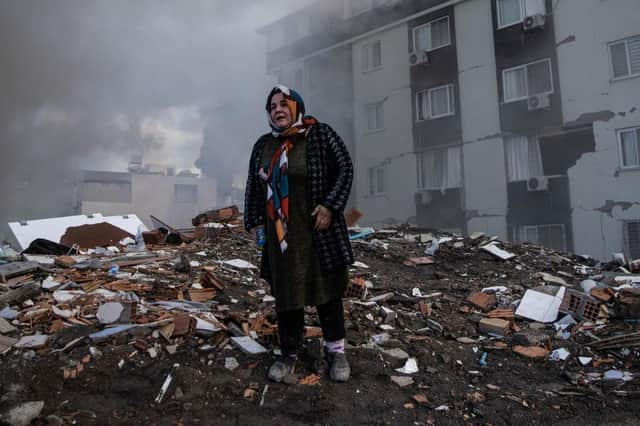 Turkey, which is a transcontinental country, spanning both south-eastern Europe and south-western Asia, is bordered on the north by the Black Sea, on the north-east by Georgia and Armenia, on the east by Azerbaijan and Iran, on the south-east by Iraq and Syria.
This week's earthquake hit near the city of Gaziantep, close to the Syrian border.
When and why did the country change its name?
Last year, the Turkish Government in Ankara sent a letter to the United Nations, asking for it to be referred to by the Turkish form of the name, Türkiye, rather than the commonly used, Anglicised version of Turkey. Türkiye – pronounced "turk-ee-yah" – was what Turkey called itself after it gained independence in 1923.
Stephane Dujarric, spokesperson to UN secretary general António Guterres, said the name change had become effective "from the moment" the letter, from Mevlüt Çavuşoğlu, the Turkish foreign minister, was received in early June. The international change had been on the cards for some time.
In December 2021, Turkish president Recep Tayyip Erdoğan said internally Türkiye should be used to better represent Turkish culture and values. The change included an order for "Made in Türkiye" to be used instead of "Made in Turkey" on exported products, while government officials and ministries were asked to use Türkiye in official documents.
Turkish English language state broadcaster, TRT World, has explained the original name links the country with "meleagri", the wild bird otherwise known as a turkey, which is linked to other negative connotations, such as calling someone a "turkey" in the definition of "a stupid or silly person" or "something that fails badly". The bird is also a popular meal, at Christmas in the UK and in North America, for Thanksgiving celebrations.
The Turkish government this year released a promotional video as part of its attempts to change its name in English, showing shows tourists from across the world saying "Hello Türkiye" at famous destinations. The advert aims to widely promote the new pronunciation to the international community. Türkiye is a popular holiday destination for people across the world, particularly from the UK, where the warm climate makes in a popular choice for package holidays.
Have other countries made a similar change to their names?
Six years ago, the country previously known as the Czech Republic changed its name to Czechia, while following the Russian invasion of Ukraine, the international community switched from calling the Ukrainian capital Kiev, which is based on a historical Russian derivation of the name, to an Anglicised version of the Ukrainian spelling of Kyiv.