Russia plane crash: What next for the Wagner Group after reported death of Yevgeny Prigozhin?
Mr Prigozhin was on the list of passengers of a crashed plane
The focus has, understandably, been on the mystery surrounding his death. Was it a Kremlin-masterminded killing? Or was there even a tiny chance the plane could have just fallen out of the sky? Even Ukraine has come forward to publicly state it had nothing to do with the incident.
But now, attention is turning to the Wagner Group itself.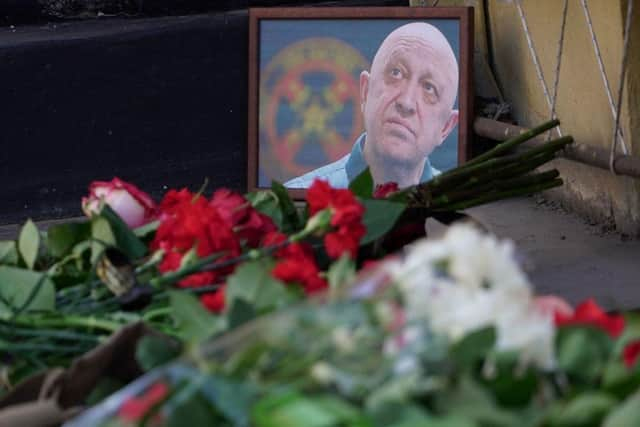 What happens now, not only for the group's fighters, but for countries which have employed it to control their own domestic issues, specifically nations in Africa such as Mali?
After Mr Prigozhin's bizarre aborted coup attempt back in June, when he launched a march on Moscow and called for the removal of defence minister Sergei Shoigu, the Wagner Group was already undergoing major changes.
Russia had ordered the paramilitary group had to sign contracts with the Russian Defence Ministry – something which Mr Prigozhin had refused to do. He had also claimed his fighters had been attacked by a Russian missile strike on a Wagner camp, killing up to 2,000 men.
After the coup attempt, he said his mercenaries would be taking a back seat to regroup and focus on countries where they were already active, as well as moving to Belarus to train special forces there. Reports have claimed the Wagner camp in Belarus is already being dismantled, with some local media claiming that was already happening before Wednesday's plane crash.
Governments in Africa and other places facing domestic instability will be wondering what happens now. Wagner Group had established itself as a protection force against uprisings from militants linked to Al-Qaeda and is working in countries including Mali, the Central African Republic and Syria.
In a video this week, his first since June, Mr Prigozhin, speaking from what looked like a desert background, said he wanted to make Africa "free" – and "Russia even greater on all continents".
Wagner Group soldiers are still on the ground in Africa and are likely to continue working under existing commanders, although their long-term future is unclear. The organisation could possibly be disbanded entirely, although that seems unlikely.
It is thought to be more likely a Russian-backed head – possibly from the GRU, which controls Russia's military intelligence service and has its own special forces units – could be put in place, or the group taken entirely under Russian government control.
One issue, however, is money. Mr Prigozhin was not only the figurehead of the Wagner Group, but was believed to be providing a lot of the money behind it – although Russian president Vladimir Putin has recently said he funded the group to 86 billion rubles [£721m] a year.
Experts have argued Africa is key in Mr Putin's strategy in Ukraine. He needs to prove he is not isolated, and he also might want to rebuild his forces via control of Wagner.
What is not likely is Wagner continues to enjoy the independence – and the same set up – it had under Mr Prigozhin.
Comments
 0 comments
Want to join the conversation? Please or to comment on this article.