Queen's death: Why Emmanuel Macron's tribute to the monarch shone above all others
While almost 100 current and former world leaders and heads of state have paid tribute to the Queen since the announcement of her death, one stands out.
French president Emmanuel Macron's extraordinary piece of writing, issued within hours of Buckingham Palace's announcement, celebrated the Queen in a way no British politician, journalist or other world leader has achieved amid the flood of tributes which poured in describing the monarch's dedication to her work and the status she held on the global stage.
In a message accompanying a video of his speech, Mr Macron wrote simply: "To you, she was your Queen. To us, she was The Queen. She will be with all of us forever."
The legacy of the Queen, who died in Scotland on Thursday, has been honoured across the world.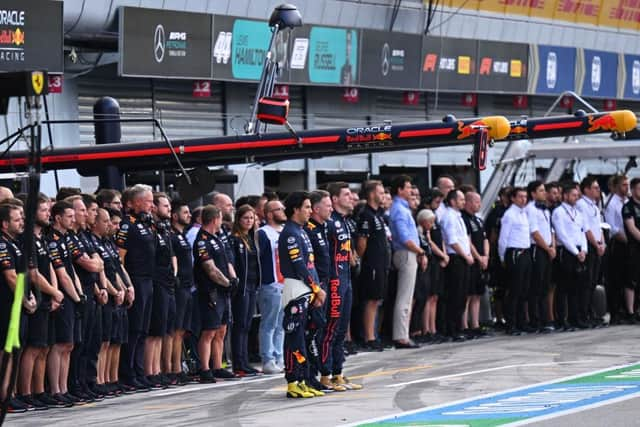 Some countries flew flags at half mast, while condolence books were set up in public buildings and at many nations' embassies in London. Around the world, short silences to remember the Queen were held, including at the Formula One Grand Prix in Italy.
Mr Macron's tribute to the monarch, who he said had a "special status in France and a special place in the hearts of the French people", detailed her early life. It covered from the Queen's time as an 11-year-old, watching the Coronation of her father King George VI, to her work during the war, when she became a mechanic and ambulance driver.
"Then all these faces, all these names gave way to a single title, and a single profile printed on stamps, coins and the imagination of the whole world, on the day the Archbishop of Canterbury placed on her head the crown her father had left too soon," he said.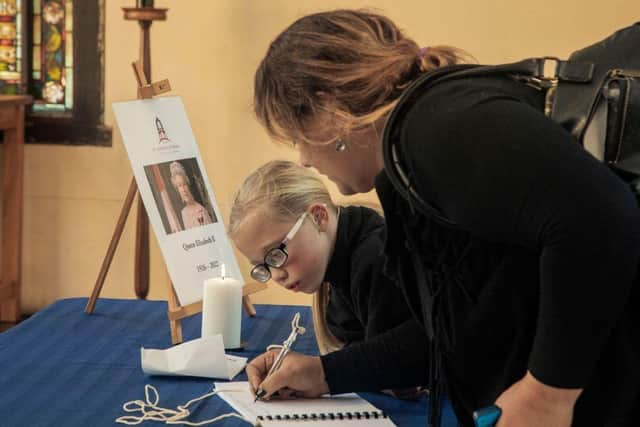 Mr Macron added: "Rarely have subjects identified themselves so much with their Sovereign, enthralled by their every glance and word, their outfits and gestures, representing both the legacy of the past and confidence in the future. She was one with her nation – she embodied a people, a territory and a shared will. And stability: above the fluctuations and upheaval of politics, she represented a sense of eternity."
Global admiration for the Queen came in the form of numerous allusions to her tireless world travel in an ambassadorial role, which many fear could be lost with her passing. King Charles III has automatically become head of the Commonwealth and has previously pledged his dedication to what he described as the "Commonwealth family", but urged nations to forge their futures independently.
"Her Majesty loved the Commonwealth, and the Commonwealth loved her," said Patricia Scotland, secretary-general of the Commonwealth. "During her reign she travelled more than any monarch in history, visiting every part of our family of nations. The growth and vibrancy of our modern Commonwealth is a credit to her and testament to her dedication, wisdom and leadership."
The United Nations secretary general Antonio Guterres echoed Ms Scotland's words, describing the Queen as a "reassuring presence throughout decades of sweeping change", including the decolonisation of Africa, which took place in the mid 1950s to 1975. The Queen was crowned in 1953.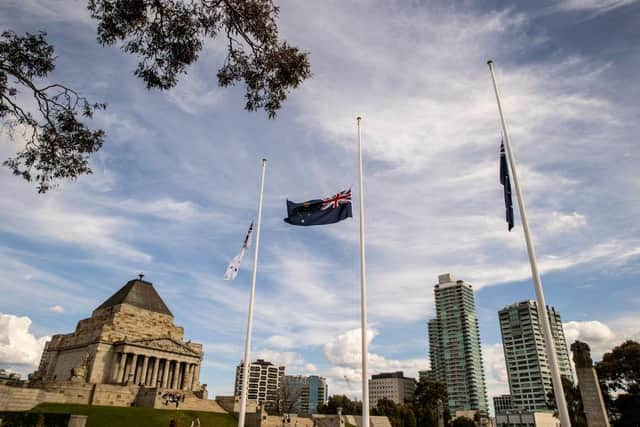 Nigerian president Muhammadu Buhari alluded to the Queen's role in his country's development.
"The story of modern Nigeria will never be complete without a chapter on Queen Elizabeth ll, a towering global personality and an outstanding leader," he said.
Chan Santokhi, president of Suriname, warned the Queen's passing marked "the end of an era in the history of the British monarchy, the United Kingdom and the Commonwealth of Nations".
Commonwealth countries also made clear it is not only the UK that is losing its much-revered head of state.
"It was with the heaviest of hearts that we learned of the passing of Canada's longest-reigning Sovereign, Her Majesty Queen Elizabeth II," said Canadian president Justin Trudeau. "She was a constant presence in our lives – and her service to Canadians will forever remain an important part of our country's history."
Numerous US presidents – both past and present – paid tribute to a monarch whom some described as a personal friend. Indian prime minister Narendra Modi said he was "pained by her demise", recalling the time the Queen had shown him a handkerchief gifted to her by Mahatma Ghandi on her wedding day.
Former US president Barack Obama said: "Michelle and I were lucky enough to come to know Her Majesty, and she meant a great deal to us.
"Time and again, we were struck by her warmth, the way she put people at ease, and how she brought her considerable humour and charm to moments of great pomp and circumstance."
George W Bush said his visits to Buckingham Palace were among the highlights of his time as president.
"Laura and I were honoured to have known Her Majesty Queen Elizabeth II," he said. "She was a woman of great intellect, charm and wit. Spending time at Buckingham Palace, and having tea with Her Majesty – and her Corgis – is among our fondest memories of the presidency."
Current US president Joe Biden and First Lady Jill Biden said the Queen's legacy will "loom large in the pages of British history, and in the story of our world".
Royal families across Europe, some of whom are related to the British royal family, also mourned the loss of a friend and peer.
"On a personal note, I am mourning the loss of a dear relative and confidant friend.," said Norway's King Harald.
In a letter to King Charles, Denmark's Queen Margrethe wrote: "Your mother was very important to me and my family. She was a towering figure among the European monarchs and a great inspiration to us all. We shall miss her terribly."
At a time when diplomatic relations between Western governments and Russia are somewhat strained due to Moscow's invasion of Ukraine, it was perhaps not surprising Russian president Vladimir Putin addressed his message to the new King Charles, rather than to the nation as a whole.
Mr Putin said the Queen "rightfully enjoyed the love and respect of her subjects, as well as authority on the world stage", adding: "I wish you courage and resilience in the face of this difficult, irreparable loss. May I ask you to pass on sincere condolences and support to members of the royal family and the entire people of Great Britain."
However, the Kremlin's spokesman Dmitry Peskov could not resist a dig.
"The Russian people have 'great respect' for Queen Elizabeth II, her wisdom and authority, he said, but added "such qualities are in very short supply on the international stage at the moment".
Comments
 0 comments
Want to join the conversation? Please or to comment on this article.