Joe Biden impeachment: Why is there an impeachment attempt against the US president and who is behind it?
The claims centre around Mr Biden's son, Hunter's, business dealings
In the latest US political saga, unusually, it is not former president Donald Trump who is this time the subject of formal proceedings against him – but incumbent president Joe Biden.
Why is there an impeachment attempt against Mr Biden and who is behind it?
Republican speaker Kevin McCarthy has directed top congressional Republicans to open an impeachment inquiry into President Biden.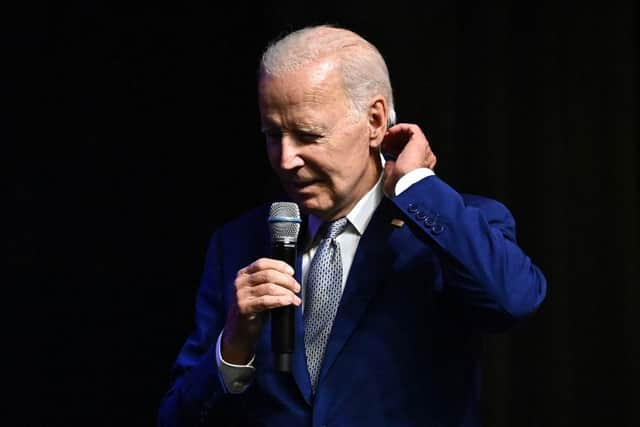 He put forward a series of accusations against Mr Biden that he said amounted to a "picture of a culture of corruption" within the White House administration.
What are the accusations?
The accusations centre around claims Mr Biden lied about his own knowledge of his family's foreign business dealings.
Mr Biden has insisted he has not had any influence in his son Hunter's business. However, Mr McCarthy has insisted he has. It seems likely Mr Biden was aware of and met some of his son's business partners, but there is, as yet, little evidence that it went beyond that.
Mr McCarthy has insisted Mr Biden used his official office to co-ordinate with Hunter's business partners. He has claimed both Mr Biden and his son took a bribe from a Ukrainian businessman – something which even the businessman himself has denied.
Mr McCarthy also claimed bank records show nearly $20 million [£16m] in payments were directed to Biden family members and associates through various shell companies. However, there has been no evidence that any of the business relationships – such as Hunter's seat on the board of Ukrainian firm Burisma – were illegal. It is also common to use shell companies in new business ventures.
Hunter was charged in June with two tax offences and a felony firearm offence. However, Republicans have not shown the president himself committed any crimes. Observers have pointed out there is no evidence Mr Biden ever took official actions to benefit his son's financial interests or that he directly profited from his foreign deals.
Has Donald Trump got anything to do with this?
The New York Times has claimed sources have said Mr Trump has talked regularly by phone with congressional Republicans who pushed for impeachment of Mr Biden. The US president could directly face Mr Trump in the presidential election next year.
Comments
 0 comments
Want to join the conversation? Please or to comment on this article.