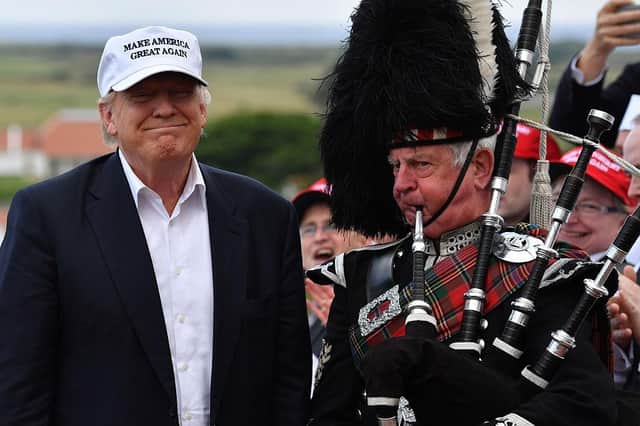 Donald Trump on Scotland: Here are 13 things the former president has said about Scotland and his Scottish roots
There have been few more divisive political figures in modern times than Donald J Trump, who is hoping to win a second term as President of the United States of America.
Donald Trump has spoken frequently of his connections with Scotland – from his Scottish mother and beloved golf courses, to his frequent public spats with politicians and environmentalists.
His creation of the Trump International Golf Links on the old Menie Estate in Aberdeenshire was beset by furious legal battles that saw him threaten to pull out – only to end up buying the Turnberry hotel and golf course as well.
His to Scotland in July 2018 while President of the USA saw him spend two days at his Turnberry resort with wife Melania – while hundreds of protestors gathered outside.
Here are 13 things the politician and businessman has said about Scotland.