Deposit return scheme Scotland: Why the world has woken up to incentive-based recycling schemes
It is a long-awaited sustainability initiative that was delayed by the Covid pandemic and which has come under heavy criticism from retailers and manufacturers.
But now Scotland is planning to become the first nation in the UK to adopt a deposit return scheme for bottles and cans – yet it is by no means the first in the world to do so.
Deposit return schemes are already being used in around 50 countries and territories around the world, from Germany to Israel and the Seychelles.
According to the Global Deposit Book report published last year by international organisation Reloop, it was estimated around 352.9 million people worldwide live in jurisdictions where deposit return systems are in place for the collection and recycling of single-use drinks containers. That number is set to rocket to 746m by 2026.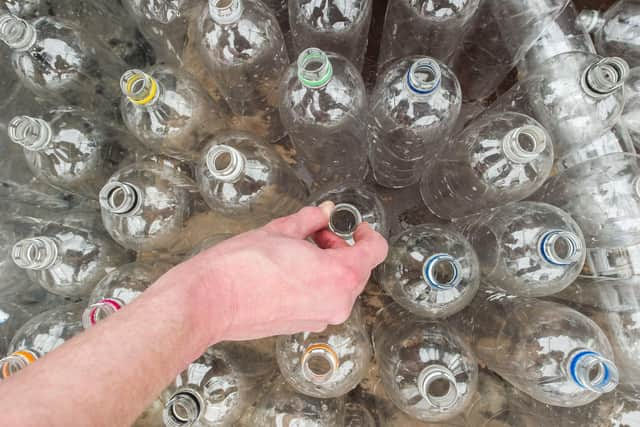 In the European Union alone, the first half of 2022 saw two countries – Latvia and Slovakia – establish a system for single-use drinks containers, while Malta is set to launch its programme in mid-November. Elsewhere in Europe, several programmes are expected to roll out over the next couple of years, including in Austria, Greece, Hungary, Portugal, Romania, Ireland and Turkey.
Scotland's target of 90 per cent of all drinks bottles being recycled through a scheme matches that of the European Union. Under the plans, shoppers will pay a 20 pence deposit on drinks that come in a single-use container made of plastic, steel, aluminium or glass, with this deposit then returned to them when they bring back the empty container for recycling.
Retailers have raised concerns about the impact the scheme will have on their businesses, while some have voiced fears it would create a trade barrier between Scotland and England, which is considering a more limited scheme next year.
Global experts disagree. "The fact that no other method of collection can effectively recover 90 per cent of beverage containers for closed-loop recycling explains why governments around the world have shown a renewed interest in deposit recycling schemes," said Clarissa Morawski, chief executive and co-founder of Reloop.
"By enabling the collection of high volumes of top-quality, colour-sorted material that can be directed into closed-loop recycling applications again and again, these systems deliver bountiful circularity by allowing us to produce new containers from used containers multiple times."
In some countries, the basic bottle return scheme is wider than that planned for Scotland.
The first-ever system for returning single use cups launched in the Republic of Korea in December in the two regions of Sejong and Jeju. Initially rolled out in 51 large franchises, including Starbucks and McDonald's, customers pay an additional fee of around 20p when they purchase a drink with a disposable cup. They are then given a refund for the deposit when they return a used cup. However, while the Republic of Korea has had a deposit return scheme for glass in place for some time, it does not do so for plastic or aluminium cans.
Countries' systems work differently, depending on whether customers can return their products solely to the retailer – or if there are centralised recycling centres set up, as in Denmark – in addition to return points in stores.
Germany has the highest return rate in Europe, of 98 per cent – and it also has one of the highest automated systems. Ninety per cent of its returns are done through a machine, which processes the recycling and returns the deposit to the customer.
However, the Netherlands, which has one of the lowest return rates at just 70 per cent, is even more highly automated, at 97 per cent of all returns. The biggest difference with this system to most of Europe is there is no legal obligation for retail to take back empty containers. As a result about 5,000 supermarkets are returning deposits, while there are also collection points at some train stations and petrol stations.
In contrast, in Norway, where 92 per cent of eligible recycling is returned and a deposit handed back, there are around 3,500 automated and 11,500 manual collection points – around ten times more per head of population than in the Netherlands.
A total of 21 states, provinces and territories in the US and Canada have deposit return schemes, according to Reloop, with more than half of them in Canada, which has a population just under a tenth of the size of the US. Meanwhile, in Australia, all but one territory has a deposit return scheme, while an initiative is under consideration in New Zealand.
However, in Africa, only the island of the Seychelles has a deposit return scheme, as does Israel, the only country to do so in the Middle East.
Zero Waste Scotland, which worked with the Scottish Government to create Scotland's planned scheme, said it had looked at systems used by countries around the world – particularly that of Sweden, which like Scotland, has small islands which create additional challenges in collecting returned bottles and cans. A pilot scheme was introduced in Orkney at the end of last year.
Aspects of the schemes, such as deposit size, were analysed at an international level. Scotland opted for an amount at the higher end of the scale at the equivalent of 23 US cents, with only Denmark, The Netherlands, Norway and Germany already using a deposit greater than or equal to 15 cents.
"Zero Waste Scotland conducted in-depth evidence gathering and consulted with hundreds of organisations – from retailers and manufacturers to councils and community groups during scheme design, in Scotland, as well as the UK and all around the world, learning from countries that already operate a deposit return scheme and building on our existing research," a spokeswoman said.
"While we can't make exact comparisons between Scotland's scheme and others, due to differences such as geography and population density, international comparisons and evidence-gathering are extremely important."
Comments
 0 comments
Want to join the conversation? Please or to comment on this article.