Scotland's bottle deposit scheme: Scottish Secretary calls for rethink on Scotland's deposit return scheme
Scottish Secretary Alister Jack has urged the Scottish Government to pause its controversial deposit return scheme.
The deposit return scheme is due to start in August and will see shoppers pay an extra 20p when purchasing drinks in a can or bottle, with this deposit then returned to them when they bring back the empty container for recycling.
Drinks producers have raised concerns about the impact the scheme will have on their businesses, while some have voiced fears it would create a trade barrier between Scotland and England.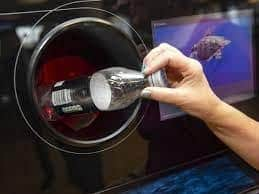 Speaking to the Scottish Mail on Sunday newspaper, Mr Jack said: "The introduction of a deposit return scheme is a challenging and complex piece of work.
"The last thing we want to do is rush into this and cause unnecessary difficulties for businesses in Scotland, particularly when many are still recovering from the effects of the Covid pandemic and are having to deal with increased costs due to the war in Ukraine.
"It is not too late to think again and, so, I am calling on the Scottish Government to pause its scheme and work with us to design a system that works for the whole UK.
"I think we should be working to create a UK-wide system because that is the best way to maximise environmental benefits, minimise disruption to the drinks industry and ensure choice for consumers."
Last week, a former member of Nicola Sturgeon's Cabinet challenged the First Minister to halt her Government's "fatally flawed" deposit return scheme, claiming it will be a "catastrophe" for business if it is not paused.
SNP MSP Fergus Ewing, who was the rural economy and tourism secretary until May 2021, said businesses in the drinks sector are "in a state of fear and even despair" about the initiative, which he said could "damage the reputation of Scotland as a place to do business".
Mr Ewing said some 600 drinks producers have raised concerns about the impact on their businesses "and the survival of them in relation to the deposit return scheme".
In November last year, hundreds of leading figures from businesses across the food, drink and hospitality sector signed a letter to Lorna Slater, the circular economy minister, calling for the initiative to be paused so it can be revised.
Mr Ewing argued there should be a "thorough and independent review" of how better to achieve the aims of deposit return.
The Scottish Conservatives and Scottish Liberal Democrats have also urged the Scottish Government to press pause on the scheme.
Ms Slater said: "We must take bold and ambitious action to tackle the climate emergency. Scotland's deposit return scheme will be a major part of our efforts to reduce littering, cut emissions, and build a more circular economy when it goes live on August 16 this year.
"Similar schemes are common in other European countries and have been shown to be very effective.
"We understand that this is a big change, especially for smaller businesses, and have already announced changes that directly address issues raised by industry.
"We will continue to listen to the concerns of small producers and will consider if there is any further action we can take to support them ahead of the scheme going live.
"Circularity Scotland is actively engaging with businesses across Scotland to help them prepare for the introduction of the scheme and we would encourage all producers with queries about how the scheme will work to contact them.
"The formal process for excluding the deposit return scheme regulations from the Internal Market Act is well underway. This is the same process we went through to protect Scotland's ban on many single-use plastic products.
"We expect a decision from the UK Government as soon as possible given that this is what is needed to give industry absolute clarity."