Exclusive:

China spying row: Human rights director says Scottish spy suspect stayed on WhatsApp groups for months after arrest

Human rights group: 'No-one told us about China researcher's arrest – he stayed on our WhatsApp groups'
A director of an organisation working for human rights in Chinese-owned Hong Kong has hit out at the failure to warn activist groups of the arrests of two parliamentary researchers with whom they had close ties.
Mark Sabah, UK and EU director of the Committee for Freedom in Hong Kong Foundation (CFHKF) , said he was still sending WhatsApp messages potentially containing confidential information to one of the men arrested in March under the Official Secrets Act months later – and warned many other human rights groups were likely to have done the same.
The 28-year-old man arrested in Edinburgh as part of the crackdown on Chinese espionage was a key part of the UK Government's China Research Group, with whom the CFHKF had regular contact – and also worked for MPs who lobbied on human rights issues. The CFHKF regularly raised the cases of individuals who had fallen foul of the Chinese government with him as a member of the CRG.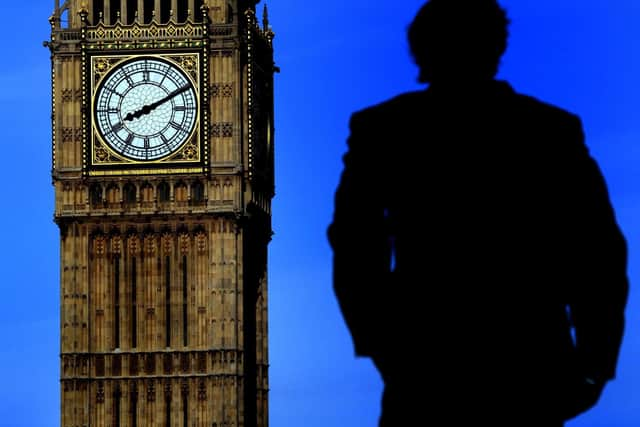 He said: "We met him on multiple occasions. He came to an event we did in Parliament last year, I met him in January this year to talk about projects we were working on.
"Then he went completely radio silent towards the end of February, beginning of March. He wasn't answering messages and WhatsApps. Eventually, we heard he'd moved abroad and was taking time off, but we thought it was a bit peculiar that he would disappear like that without sending a farewell email. Then we saw in June that the CRG were looking for new staff.
"The damage here, the people who really lose out are not the MPs who are embarrassed. It's the groups who are in fear of China and the CCP, who use the CRG to get messaging and data across to politicians. If you are a Uyghur, who has escaped a concentration camp, if you are a Hong Konger who has fled because you're being pursued by the Hong Kong authorities, if you're from Tibet or Taiwan, or someone trying to talk about the militarisation of the South China seas – these are the people who are now afraid and concerned."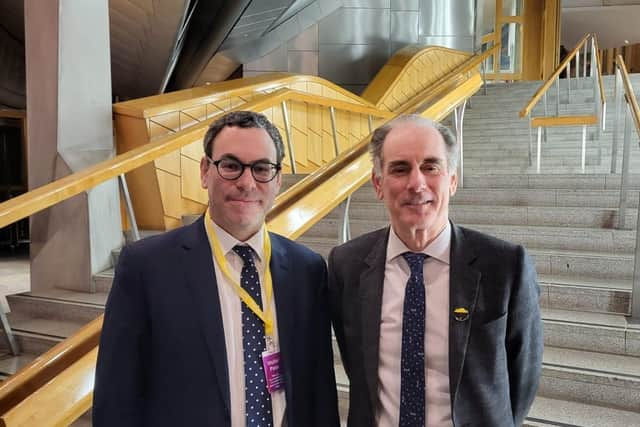 Mr Sabah said he was now reticent to share information with UK Government staff who could help his cause.
"I now wonder, half the people I'm speaking to – should they be trusted?" he said. "I've introduced them to dissidents and opposition people. How do I know they're not doing something to harm our efforts to help Hong Kongers? This is the unintended consequence [of this], the paranoia that has now been built up.
"It's not even that this man has been accused of this – it's that if he was arrested in March, we haven't since been told by the people that we work with, that this has happened. So we continued to deliver information, data, briefings and so on. We haven't removed people from email lists or WhatsApp groups and so on, because we weren't told this was happening."
Mr Sabah said the situation should put pressure on the UK Government to reform its relationship with China.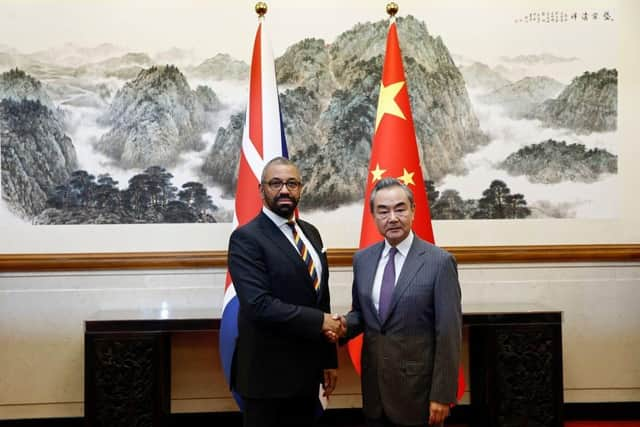 In July, the Parliament's Intelligence and Security Committee (ISC) published a damning report criticising the UK Government's response to the threat posed by China, questioning the trade-off between economic interest and security concerns.
Mr Sabah said: "It's this constant trying to absolve China of responsibility, because we want to trade with them and therein lies the crux of the whole problem of our relationship with China. In Rishi Sunak and [foreign secretary] James Cleverly, we have MPs who value a big business deal over national security and over the concerns of their own Intelligence and Security Committee.
"[Someone like the arrested researcher] is not the king, he's a little pawn. But there are potentially hundreds of them and they don't need to do a lot, they need to do just a little. I don't know now if a piece of legislation I proposed was told no because the MP rejected it, or because the MP never saw it.
"When you think about spying, you think about James Bond – but you don't have to do anything and sometimes doing nothing is as good as doing something – not attending something, not informing someone, that can be as damaging as doing something negative."
Professor Jane Duckett, director of the Scottish Centre for China Research at the University of Glasgow, said the arrests put the UK Government in a difficult position.
Mr Cleverly last month travelled to China to meet with his counterpart in Beijing in a meeting that was regarded as a potential thawing of relations between the two nations.
"There was an attempt to get the relationship back on a slightly more even keel and this puts pressure on the Conservative leadership now to perhaps look tougher on China," Prof Duckett said. "It has put them in a difficult position.
"The European Union position has been very much about de-risking and trying to be robust, but say 'there are areas where we can engage and there are areas where we need to be more cautious because this might affect our security'. And the UK have kind of taken that line as well. But it's not easy to maintain that kind of a balance, given the pressures."
Comments
 0 comments
Want to join the conversation? Please or to comment on this article.