Scottish weather: Lightning 'shatters rock' on top of Ben Nevis during thunderstorm
Mountaineers said the structure was "blown in half" by the bolt.
A rock structure on top of Scotland's tallest mountain was shattered to pieces by a lightning bolt during a thunderstorm, mountaineers have claimed.
The pillar was photographed on top of Ben Nevis intact on Saturday by rock climbing instructor and mountain leader Richard Pyne, who regularly visits the peak.
But on Monday, following a dramatic lightning display during a thunderstorm over the weekend, the rock structure, situated about 10m from the summit and made up of large boulders, had been split into pieces.
Mr Pyne said he is certain it was "nature's immense power" that blew the rocks apart. "Someone asked me if it could have been possible vandalism," he said.
"I said that only Thor and his hammer would be able to take that out with one swing."
The mountaineering expert, who has climbed to the summit 562 times, has photos of the pile of rocks from a Saturday trip, before the thunderstorm. They show the hardy pile in tact, looking as it has done each time Mr Pyne walked by it on the mountain top.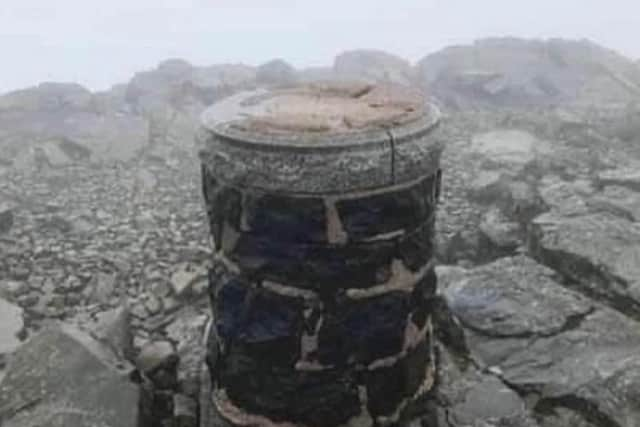 He also has a photo of the structure from a trip to the summit on Tuesday that shows it shattered to pieces.
"I saw no signs of hammer marks; it looks like it was destroyed from within," he said. "I do notice these small changes."
Areas of the Scottish Highlands have been battered by heavy rainfall and thunderstorms, with train lines, roads and properties affected after days of scorching weather.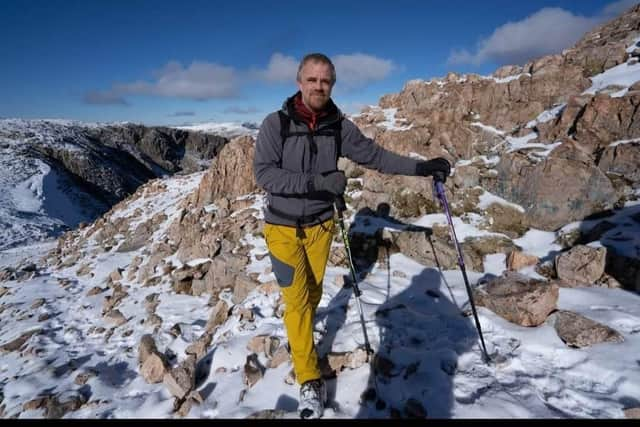 The A86 between Laggan and Spean Bridge has been closed since Monday after almost a week's worth of rain fell over six hours.
Roads and railway lines were closed following landslides caused by heavy rainfall near Fort William. Around 7pm on Monday, the storms brought a spectacular light show to the Nevis mountaintop.
Jane Young, who lives in Fort William, captured the dramatic weather display on camera.
"I was trying to capture a video with the sound of thunder and moody sky above Ben Nevis, I just timed it perfectly for the lightning," she told STV News.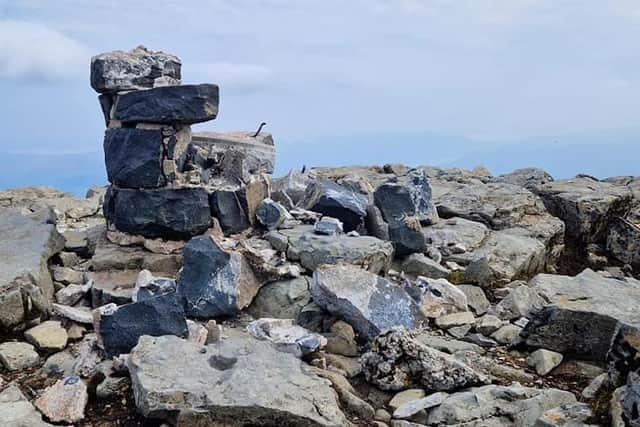 The natural phenomenon was recorded as warm temperatures are forecast to remain across the UK for the rest of the week, but the mercury is likely to remain lower than recent sweltering conditions.
The Met Office has forecast temperatures in the mid-to-high 20s for much of England continuing into today, but temperatures should be slightly cooler across Scotland, Ireland and Northern Ireland.
Met Office spokesman Stephen Dixon said: "London might not meet heatwave criteria, for example, but there's a good deal of dry, fine, sunny weather to be had this week with temperatures remaining well above average.
"Into the weekend there should be a fair amount of dry weather, with temperatures remaining warm for many, although also humid and warm overnight."
He continued: "On Thursday there is a chance of thunder moving into western areas of Northern Ireland and possibly moving further east into parts of Wales.
"The risk of showers will persist into Friday, but on Thursday and Friday there will still be a good deal of dry weather around, especially in the South East."
Comments
 0 comments
Want to join the conversation? Please or to comment on this article.