Scotland wildfires: What's the latest advice on how to manage Scottish moorlands with wildfire risk?
As the embers still burn from a blaze that ravaged part of the Scottish Highlands, The Scotsman looks at what conversations are being had on how to protect Scotland's moorlands from a 'frightening' forecast of increasing wildfires in years to come.
"We all take away the same message when there's a big fire – heather needs to be managed," says headkeeper at Glenmoriston Estate Steven Gray, who assisted with the Cannich wildfire last week.
The blaze, which started on May 28, burnt 15sqkm across the Highlands on Forestry Land Scotland (FLS) terrain and parts of RSPB-owned Corrimony Nature Reserve.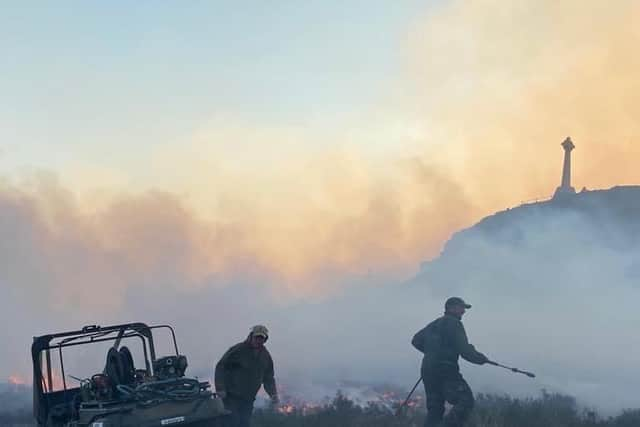 "No one likes to see the moorland burn," Mr Gray said. "I am based in the next glen and if the wind changed to the north, the fire would have come towards us."
Mr Gray said he jumped into action after a local keeper confirmed the SFRS needed assistance the morning its all-terrain vehicle overturned, injuring two firefighters.
"We managed to assemble bodies and kit that we know works pretty quick," he said. "The keepers are well connected. We created fire breaks and stopped a property getting burnt to the ground.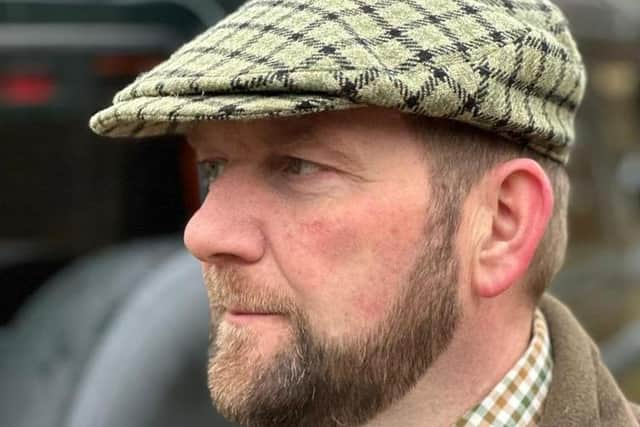 "It was just a few hundred metres before it would have spread to another bit of FLS terrain, then all the way to Skye. Where the fire really raged was where there is unmanaged heather. Heather needs to be managed."
But how? Andreas Heinemeyer, associate professor of ecology at the University of York, echoed Mr Gray's views on moorland management.
"The wildfire predictions are on the up because of climate change and that is very frightening," he said. "We have wind coming from the east, it's very dry in spring, early summer, which dries out any moorland.
"If you have a heather-dominated system, you have a high fuel load. Then when you have the perfect conditions for those large scale wildfires, firefighters just need to step back because the risk is too high to human life. That's where management comes into play."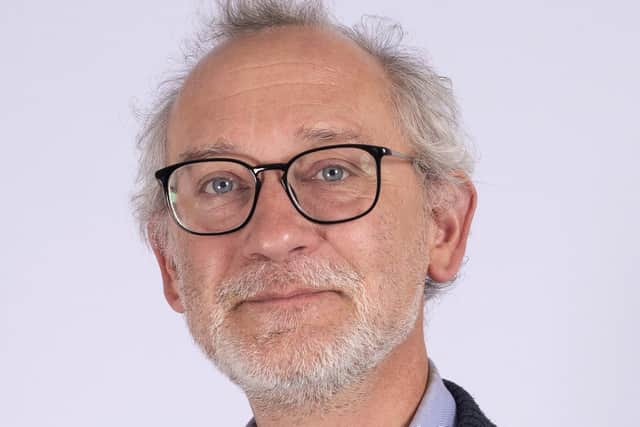 Prof Heinemeyer, who has been working on peatlands for two decades, said "prescribed fire", another term for muirburn – controlled burning – is becoing a more common practice to treat wildfires globally.
He spoke about cutting as another method, but warned this can damage the microtypography of peat bogs. "That's an aspect that people haven't thought about that much, but are slowly waking up to realising that any management will have an impact," he said.
Another major threat to Scotland's moorlands is "wishful thinking", the expert said. "We can't just assume that how we see the past is how the future should be because of this future of climate change," he said.
"For example, you come across a lot of 'rewetting will solve all the issues'. But it's not guaranteed. You can't get a wet bog everywhere because of different rainfall amounts. That is wishful thinking.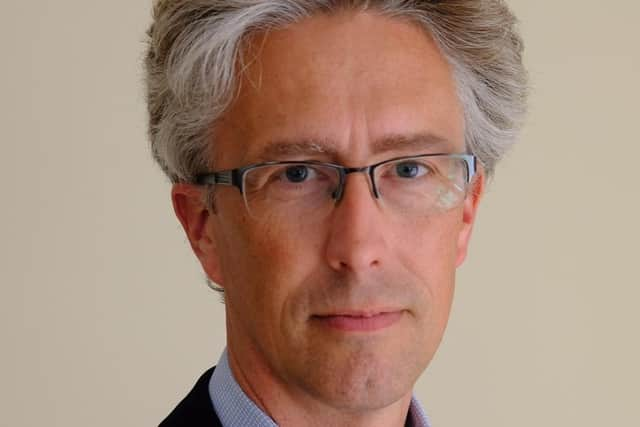 "And we really have to think carefully with rewilding in the sense of 'letting things go to where they want to go'. Rewilding might have its place, but management has a crucial role to play too to reduce the fuel loads and fire spreading."
Critics of muirburn have said that it threatens biodiversity because of the burning of vegetation. But Prof Heinemeyer insists the opposite is the case.
"You have loads of benefits for biodiversity if you do prescribed burning right," he said. "It's so misleading when people say that it burns into peat.
"That is not what's happening. You are lightly burning the vegetation above ground. You get a patchwork of different growth and patterns, which enhances biodiversity."
Policy on muirburn is being debated in the Scottish Parliament as minsters hear evidence on the proposed Wildlife Management and Muirburn Bill.
The Bill calls for extra licensing to be introduced on the practice, and more strict regulation on where it can happen.
Prof Heinemeyer said the discussion on licensing was "positive", adding: "You have to regulate to a certain degree otherwise people will do whatever.
"But any policy must be based on evidence, not wishful thinking. That's where it's gone wrong."
What is his suggestion? "We must get it into the heads of policy makers, restoration groups, the public that there is not just one solution for everywhere," he said. "It depends on the terrain you are dealing with.
"And, of course, educating the public. No BBQ should ever be had on the moorlands."
He also said "ruling out unfounded claims" and "making sure official reports are evidence-based" is essential.
The professor pointed to a recent NatureScot report on the impact of muirburn, adding: "One of the statements said it burns peat. I looked through the report and there is no evidence of this. They admitted they made a mistake. That's such a fundamental mistake. People read that and they quote it, which then informs policy. It's so important to point out where misleading claims are and that's what I do a lot."
He has also written a recent critical review of a "Burning and Peatlands" statement from the International Union for Conservation of Nature UK Peatland Programme, one of the UK's most prominent peatland conservation organisations.
Andrew Midgley, senior land use policy officer at RSPB Scotland, said enhancing public awareness of wildfires and "improving the resilience of our landscapes to fire events" is what land managers should be doing to protect moorlands from flames.
He said the charity supports the draft muirburn legislation, but "has reservations" about the continued ability to use controlled burning to help prevent wildfires, including on peatlands.
On behalf of the RSPB, which refers to the IUCN UK for its evidence, Mr Midgley added: "Although we had supported the Government's original intention of banning burning on peatlands because the balance of the science suggests that burning is detrimental to them, we accept that the Government has listened to land managers and wants to keep burning on peatlands as a tool in the box.
"We would expect, however, that this tool would only be used in very limited circumstances and would require a high burden of proof."
SFRS deputy assistant chief officer Bruce Farquharson has previously said with fuel loads increasing under rewilding projects, muirburn is "really important."
"The fire behaviour that we are experiencing more of now has a higher intensity and this is giving us concern," he said.
"Muirburn is really important at managing the fuel. When the heather has been burnt back, if a fire is to come through its likely to burn with less intensity because there's less fuel to burn and the fire won't have the opportunity to penetrate into the soil or peat."
NatureScot said it will provide advice to the Scottish Government and listen to stakeholders in developing the muirburn licensing scheme and in revising the Muirburn Code.
Comments
 0 comments
Want to join the conversation? Please or to comment on this article.