People have been warned to expect some difficult travel conditions with a swathe of potentially disruptive winds with gusts of up to 70mph is set to sweep across the country.
The strong winds, low temperatures and heavy rain or showers being felt in many places is down to an Atlantic low-pressure system slowly moving eastwards across the UK.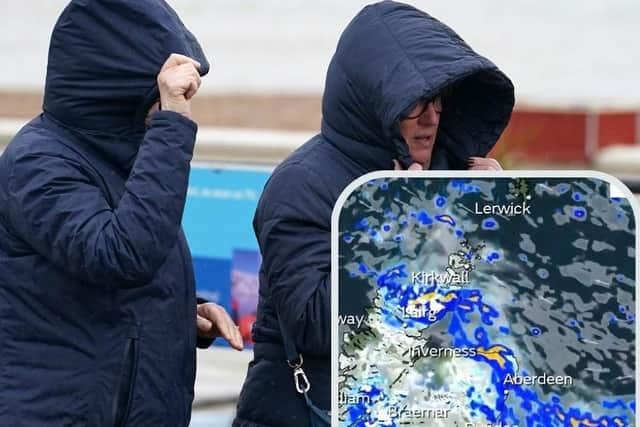 The wet and wintry weather, even in the midst of the British summer time, is set to bring a chilly start to Wednesday with sunshine and showers that may be heavy and thundery.
Met Office chief meteorologist Matthew Lehnert said snow is likely to fall over parts of upland Scotland overnight into Wednesday.
He added: "Some disruption due to strong winds is likely on Wednesday, especially in southern and western areas, as well as the potential for heavy rainfall and even some snow, though the latter probably confined to high ground in the north.
"It will be another cool day with temperatures of 7C to 10C in the west, with 11C to 13C possible in the south-east. However, it will feel colder in the strong winds."
The grip of the unsettled conditions is set to last for the rest of the week, with sunshine and heavy showers for many on Thursday and persistent rain in the south on Friday.
It is then set to become drier and brighter into the weekend, with temperatures set to rise next week.
The Met Office has issued yellow weather warnings for wind, covering Northern Ireland along with the south of England and Wales.
In its warning, the forecaster, which said strong winds with severe coastal gales could hit the south and west, said: "West or north-west winds are expected to increase during Wednesday morning, then remain strong for much of the day.
"Gusts of 40-50mph are expected widely within the warning area, but some coastal areas, especially in parts of south and west Wales, could see gusts above 60-70mph during Wednesday morning.