As is often said, prevention is better than cure, so being able to handle a skid on icy roads is useful but it's even better to avoid having one altogether. An arctic blast has made its way around the UK this week which has left many concerned about car accidents.
To keep everyone safe, it's imperative that you are confident about the routes you'll be taking and that your car is well-prepared in advance of the journey. Here are some tips on how to drive safely in snow including advice from Simon Waye, a technical engineer at the tyre company ATS Euromaster.
How do I drive in snow?
Here are some tips on how to drive carefully in snow and icy conditions:
Leave a gap: stopping distances can be as much as 10 times longer on ice so leave a larger gap to the car ahead of you
Lower your speed: by keeping your speed down you have more time to react to any problems
Drive 'smoothly': to avoid losing control and skidding avoid harsh acceleration, steering and braking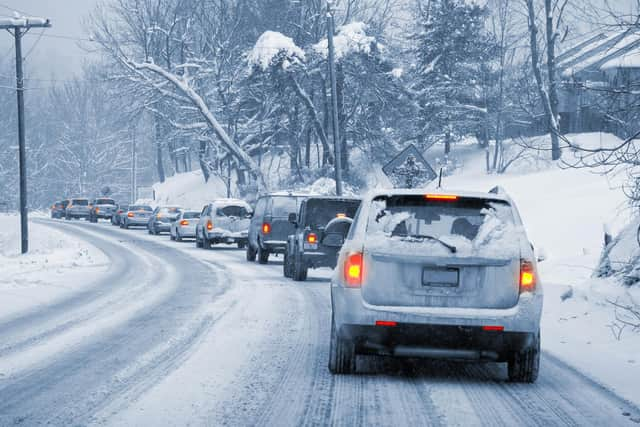 Pay attention to potential hazards: try anticipate what other drivers will do to coordinate yourself better and avoid any collisions, also look out for hazards like puddles or ice patches
Avoid losing momentum: don't drive too slowly as this could risk a loss of momentum which, on hills for example, could get you stuck and make it difficult to resume moving
Before you set off in snow
Firstly, it pays to ask yourself, "do I need to take this journey?" We recommend finding alternative ways to travel as a safer option and reportedly 21% of drivers do so during snowy weather. If not, you should first check your car, here's what to do: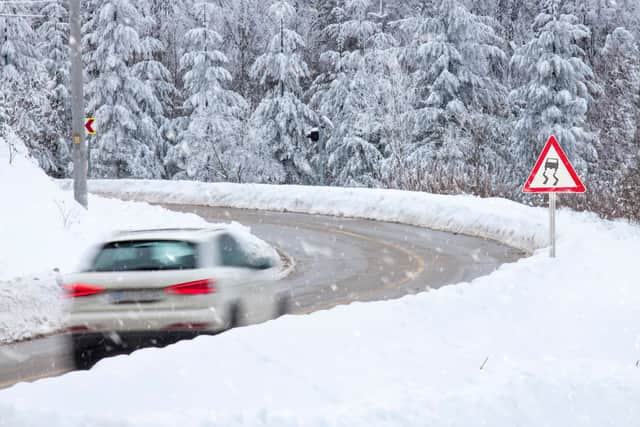 Lights: be sure that all the lights are in working order like fog lights etc.
Tyres: ensure your tyre pressure and tread depth are in order, 3mm is recommended around this time of year
Fluids: make sure important fluids like screenwash and antifreeze are topped up (it also pays to check your wiper blades are working properly)
Now you can pack your bags. Prepare for the worst with a few essentials like a high-vis jacket, extra clothes, a flask with a hot drink, torch, shovel, ice scraper and phone charger. All that's left is to plan your journey ahead of time, check online if your destination has any accidents or delays affecting the route.