A grim reminder for anyone not taking Covid-19 seriously – leader comment
Amid some criticism of ministers, it is important to remember we all must abide by the lockdown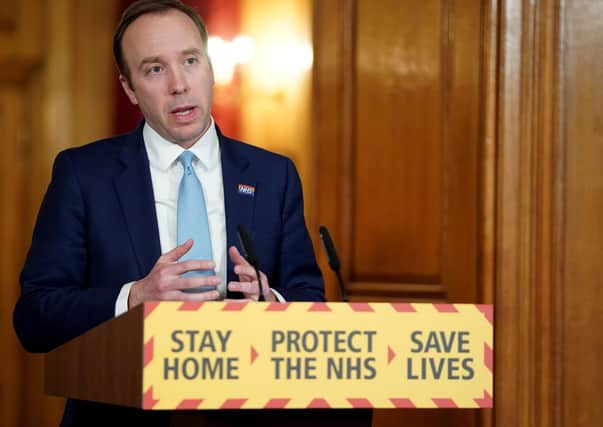 Quite rightly, there has been considerable praise for those who have moved heaven and earth to create new hospitals within a matter of days. Such facilities offer hope that those suffering from Covid-19 will get a bed if they need one.
But, sadly, there is also a need for practical preparations for the inevitable outcome of this deadly disease, such as the expansion of the mortuary capacity at Mortonhall Crematorium in Edinburgh from 12 to 112.
While this increase was described as a "contingency" measure, a plan for the worst-case scenario, it is a reminder, if one was needed, of just how serious a situation we are currently in.
Despite all the warnings, from doctors, medical experts and politicians of all parties, there are some who have gone from dismissing the coronavirus outbreak as a form of flu to adopting a devil-may-care attitude that they will go about their business as usual and leave it to fate to decide whether they get the disease or not, whether they live or die. To some, this may seem stoical and brave, but anyone who flouts the lockdown restrictions is not only a risk to themselves but to other people. Health Secretary Matt Hancock yesterday announced a dramatic ramping up of testing, particularly of NHS staff, while also saying they were getting to grips with supply chain problems that have hampered the delivery of protective clothing and masks to health staff with the help of the Armed Forces.
Both the UK and Scottish governments have been coming in for some criticism over their handling of the crisis. The critics may or may not be right, but it is important to challenge ministers and for them to take complaints seriously and take corrective action if necessary.
However, no one should misinterpret such criticism as a sign ministers do not know what they are doing so it's somehow possible to make up one's own rules. It is not. The controls put in place are based on the best available scientific advice and countries all over the world have taken similar steps.
In the daily briefing yesterday, Hancock, newly recovered from the disease, repeatedly stressed the most important steps we all must take: stay at home, observe social distancing, and wash your hands. If we all do this then the pressure on the NHS – and its logistical supply chains – will ease. And fewer people will end up in newly expanded mortuaries like Mortonhall.
Comments
 0 comments
Want to join the conversation? Please or to comment on this article.